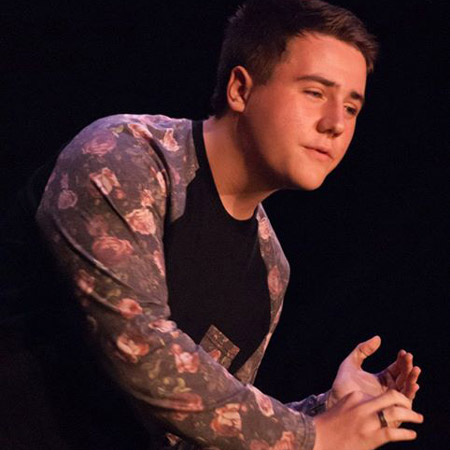 Spoken Word Artist
Three time slam poet champion will wow the crowds at your event
His works are darkly humorous with thought-provoking messages
Sure to make an impact with his distinctive style & verbal prowess
Ideal for themed occasions, corporate functions, gala dinners, etc.
Based in London and available to perform at event worldwide
With a real flair for poetry, our spoken word artist Tommy is sure to amaze and inspire audiences at your event, wowing your guests with his command of the English language and his unique style.
Tommy writes about urban lifestyles, working class values and the impact of politics in a coarse and intense way, mixing wordplay with rhythmic delivery for maximum impact. His poems can be darkly humorous or portray thought-provoking messages.
Able to compose original works for your event, Tommy is certain to be a hit, adding an original and contemporary edge to your occasion. Perfect for corporate functions, festivals, themed events, gala dinners and more, enquire today about bringing our wonderful spoken word artist to your event.