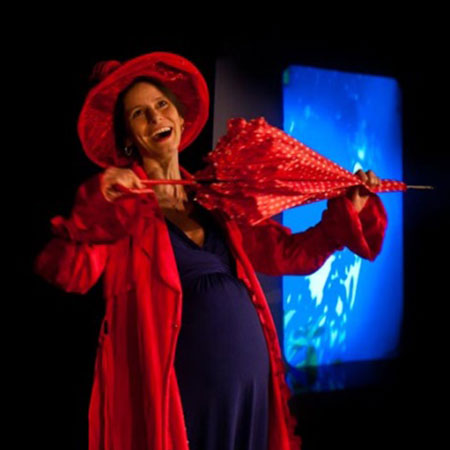 Storyteller Xanthe
First-class storyteller performs tales with passion and energy
Will enchant listeners with her distinctive story-telling style
Adapts and expands on any material to create captivating show
Ideal for themed functions, educational events, festivals & more
Based in the UK and available to perform at events worldwide
Our wonderful storyteller Xanthe has captivated audiences all over the world with her enchanting style and immersive performances, taking stories and truly bringing them to life through her dynamic interpretations.
Her work is highly energetic and distinctive, and she will delight audiences at any event as she morphs seamlessly from character to character, creating a fantasy world through her voice and actions alone and taking everyone on an amazing journey of the imagination.
Xanthe's first-rate story-telling will forge strong links with listeners, and she can cater her performances to any audience, enrapturing young and old alike. An outstanding performer, Xanthe is certain to make your event a success.