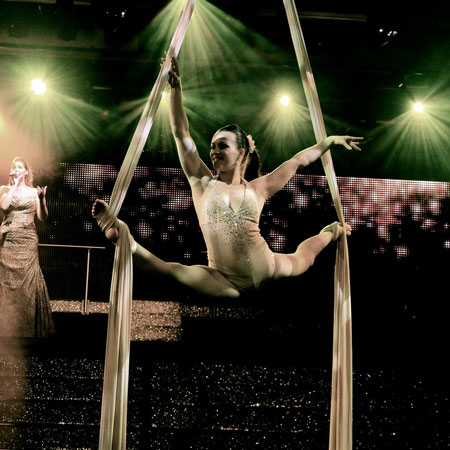 Sultry Silk Aerialist
A sultry silk aerialist who elegantly cascades and bends in mid air in a stunning aerial routine
A multi talented circus performer who can combine aerial performances with slack wire and tightrope routines
Our Ukrainian aerialist has travelled all over the world leaving jaws on the floor with her outstanding performances
Wowed judges on Ukraine's Got Talent with her slack wire act
Based in Ukraine and available for worldwide bookings
Sultry Silk Aerialist PHOTOS
A stunning and sultry silk aerialist who combines incredible displays of flexibility, strength, daring acrobatics and contemporary music to create a dynamic and mesmerising performance that will leave all of your guests in a trance. Our Ukrainian aerialist is a multi talented circus performer who can integrate slack wire routines into her performances creating a full show spectacular.
Having wowed judges on Ukraine's Got Talent, the semi finalist became an internet sensation for her slack wire act that showcases not only stunning good looks and a sultry persona but outstanding technical abilities that defy gravity and physics.
An incredibly atmospheric act that will add a beautiful addition to every occasion whether it be a corporate event, private party, VIP event, brand launch, grand opening or everything in between. Our silk aerialist demands all eyes on her as she takes to the sky in this stunning routine that combines elegance with sheer power and strength. 
A remarkable circus performer who boasts a multi skilled routine can combine her talents in aerial silks and slack wire to create a showstopper performance that offers the full package. 
With an option to customise each act our beautiful performer can adapt her costume and routine to suit themed events, whether it be an elegant event, circus theme, Halloween theme or whatever springs to mind! Her adaptability and versatility make this circus performer a delight to work with. 
To book our sultry silk aerialist contact our Entertainment Specialists or to see more of what our circus performer can do on a tightrope, visit our Sultry Tightrope Performer page. 
IDEA ARTICLES RELATED TO Sultry Silk Aerialist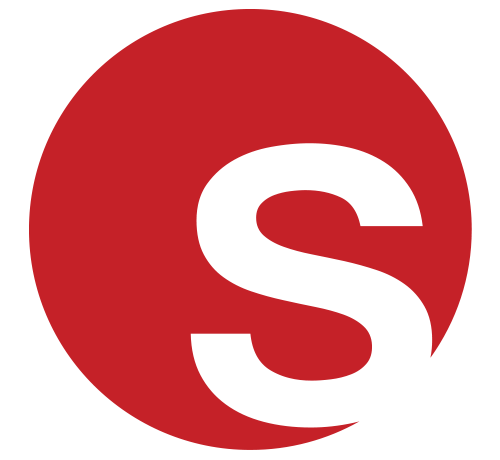 Got Talent The Champions: Our Favourite Talent Show Acts Across The World
Got Talent The Champions: Our Favourite Talent Show Acts Across The World
Grace Henley
|
31/10/2019