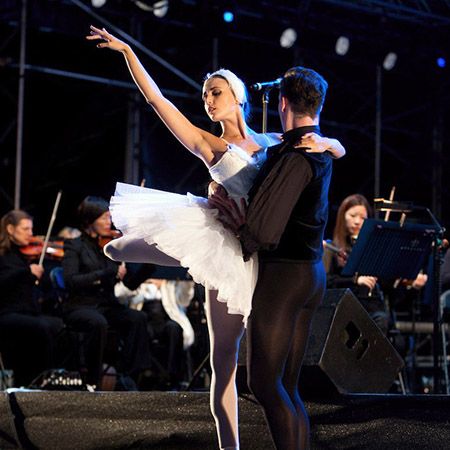 Swan Lake Ballerinas
Designed for the UK's top theatres but adaptable to most spaces
Can be performed to live music or recorded version of Tchaikovsky's famous ballet
Offer ability to customise which bits of Swan Lake you would like
Popular act suitable for all ages and stuns audiences with its beauty and skill
UK-based act available to perform worldwide
Swan Lake Ballerinas PHOTOS
There are few pieces of performance, particularly dance, as iconic as Tchaikovsky's Swan Lake. Undoubtedly the most popular ballet of all time, the story of love and sorrow is beautifully told by these accomplished wedding dancers. In this ballet act, the flight of swans enter and flutter through your venue and among your guests, arriving onstage and beginning the expertly choreographed excerpt. As with many ballet dancers, class, sophistication and beauty is at the centre of this act. 
The wedding dancers are joined by the Prince and Odette for the famous pas de deux and your venue will be overcome with awe. Complete with their quivering tutus and white uniforms, the cygnets move around your venue providing the perfect backdrop to the love story unfolding onstage. Performing multiple parts of this bewitching story with all of its impressive balletic features, the Swan Lake Ballerinas make a good event great. 
Designed for gala dinners, charity functions and high-class corporate events, these ballet dancers are also a beautiful and moving romance ideal for exclusive weddings. The ballet act provides a walkabout and photo opportunity as well, the dancers move between your guests performing their staggering moves to your choice of music (either recorded or from a live band).
As an extremely popular act among an ever-lengthening list of high-profile clients, the Swan Lake Ballerinas are clearly worth their plumage, so you can rest assured you will be booking the best. They enable clients to customise the length of the Swan Lake performance that they offer as well as adapt the walkabout component of their show to your needs and desires. The roaming act can have anywhere between two and eight actors. 
Take a look at their testimonials to be assured of their quality, as well as their list of previous clients. 
Performed in front of 10,000 people with The Royal Philharmonic Orchestra and are currently performing Swan Lake by Candlelight in cathedrals and concert halls nationwide.
To book the Swan Lake Ballerinas or to discover more about them and their related acts, call one of our dedicated entertainment specialists today!
Victoria & Albert Museum​
Tate Britain
Dolce & Gabbana
Westminster Abbey
Hampton Court Palace
One Mayfair
Renaissance Hotel Kings Cross
Sushi Samba
Grosvenor House
The Globe
Alianz Stadium
Fox @EXCEL
Royal Horseguards
Hilton Hotels
Grosvenor House
Kensington Palace
Natural History Museum
Louis Vuitton
Harrods
Somerset House​
Foreign Office​
Strictly SW7
Playboy Club London
The Honourable Society of Lincoln's Inn
Banking Hall
Royal Hospital Chelsea
GuildHall
Lincoln's Inn
Drapers Hall
The Savoy
Philharmonic Orchestra
" You are amazing - talent personified, beguiling and able deliver a truly unique, dramatic and diverse set of dance performances for any occasion! I wouldn't hesitate to hire them again, a top notch and wonderfully memorable addition to our event. "

Matador Pictures
" Swan Lake Ballerinas seamlessly weaved their magic across my guests, leaving them enthralled with their dance routines. Their versatility and can-do approach made this special birthday dinner sparkle. "

Regentcap
" Thank you so much for your beautiful contribution to our show in Barcelona. For me in person your performance was the absolute highlight of the evening. It was touching and looked stunning. "

Syndicate Events
" The Swan Lake Ballerinas' performance with the philharmonic orchestra was amazing! They were lovely to work with. Our favourite part from the festival was the addition of the ballet dancers to the finalé. It looked beautiful and a lot of people got very emotional. "

Bismillah – Under The Stars
IDEA ARTICLES RELATED TO Swan Lake Ballerinas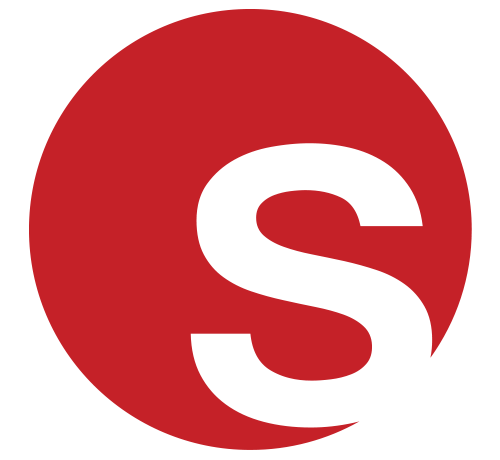 Spotlight On LED Ballerinas: A Festive Favourite
Spotlight On LED Ballerinas: A Festive Favourite
Grace Henley
|
28/11/2019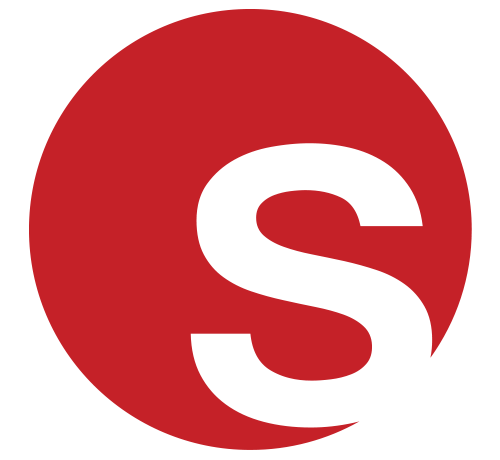 Culture Marketing: How Brands Use Cultural Entertainment to Add PR Value
Culture Marketing: How Brands Use Cultural Entertainment to Add PR Value
Juliana Rodriguez
|
12/07/2019