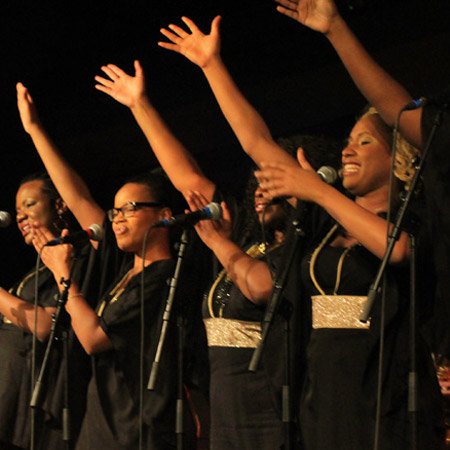 Sweetness Gospel Group
This group perform gospel & church music with passion & intensity
Bring influences from Africa & the Americas to their performances
Can provide up to 10 singers & 7 musicians
Their repertoire includes 'Amazing Grace' & 'Oh Happy Day'
Based in France & available to perform at events worldwide
This accomplished gospel group guarantee to elevate your event with their rich, soulful performances. Born as a church choir, the singers entered their professional career under the guidance of director Pascal Horecká.
Drawing influences from the Americas and Africa, the group share a common desire to radiate their passion for church music. All talented solo artists in their own right, they can be hired with up to 10 singers and 7 musicians. Combining skilled vocals with piano, keyboard, percussion and their own sound system, the group can customise their performances to suit your specific event requirements.
Available for events of any size, these talented gospel singers will bring heart to your wedding, private party, corporate function or festival. Renowned for their strong and expressive performances, enquire today to book Sweetness Gospel Group for your event.
All we need is love
Amazing grace
May in peace
We shall overcome
Lord you are good
Medley gospel
Oh happy day
Oh when the saints
In english:
L'amour
Que Dieu vous donne
Rosée d'amour
In french: