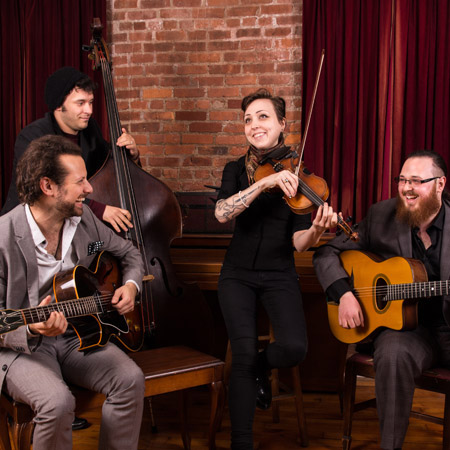 Swing Jazz Band New York
Bring a lively atmosphere to your special occasion with an experienced swing band
Our superb jazz musicians are available to perform as a trio or quartet
Performing a variety of swing hits, our event band's setlist includes Puttin on the Ritz & All of me
Previous clients include The Waldorf Astoria, Pierre Hotel & YJP NYC
Available to hire for events in New York & worldwide
Swing Jazz Band New York VIDEOS
Swing Jazz Band New York PHOTOS
Hire instrumental jazz musicians and swing orchestras from Scarlett Entertainment NYC to perform at your event in the USA or internationally.
Highly sought after within New York and globally, our professional swing band are one of the most popular event bands on the wedding and corporate function scene. Performing a diverse range of swing and jazz hits including 'All of me', 'Tico Tico' and 'Isn't she lovely', the function band are renowned for the quality of their live performances. 
The big band style performers offer two different lineups:
- A trio of event musicians featuring a guitarist, bassist & violinist
- A jazz band quartet with two guitarists, a bassist, and either a violin player or saxophonist
Having performed for numerous high profile clients including The Waldorf Astoria, Pierre Hotel and Knickerbocker hotel our swing performers never fail to create a warm and inviting atmosphere for guests to enjoy. A classy entertainment option for wedding receptions, gala dinners, corporate function and private parties, our versatile instrumental band are able to learn specific songs with advance notice to make your event truly special.
Technical information:
Our New York jazz artists can perform for 1 hour without a break and subsequently for 50 minutes at a time with 10 minute breaks. 
To find out more about booking swing instrumental performers from Scarlett Entertainment New York to perform at your event, don't hesitate to contact our USA office today.
Them there eyes
Honeysuckle roes
Daphne
Sweet Georgia brown
Sweet sue
Hungaria
Coquette
I'll see you in my dreams
Swing 42
Dinah
Avalon
Sheik of Araby
I can't give you anything but love
Djangology
Django'd tiger
I found a new baby
After you've gone
Lady be good
Blue Skies
China Boy
Night and day
Rose room
Shine
Heavy Artillery
Stompin' at decca
Bellville
Donna Lee
When Day is Done
Webster
It had to be you
All of me
Menilmontant
Out of Nowhere
Just friends
Blues Clair
Noto swing
Anniversary song
La gosses de la rue
Douce ambiance
Blue drag
Ba mir bist du shoen
Swing 48
Minor blues
Ma Premier guitar
Puttin' on the Ritz
What is this thing called love
Bernie's Tune
Songe de Autumn
Tchavolo Swing
David
Paquito
It's alright with me
You'd be so nice
Bossa Dorado
For Sephora
Django's Waltz
Indifference
La Gitane
Troublant Bolero
Tico Tico
Sunny
Isn't she lovely
Just the two of us
Undecided
Knickerbocker Hotel
YJP NYC
The Waldorf Astoria
New York Public Library
The Pierre Hotel