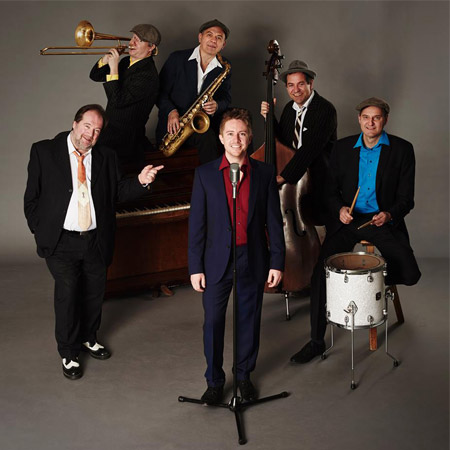 Swing-Jive Band Munich
Sensational swing jive band will deliver a phenomenal live music entertainment experience.
Professional swing musicians fully qualified and will impress guests at your events.
Energetic live music show will bring an epic soundtrack to your special occasion.
Hire jazz band ideal for weddings, corporate events, parties, festivals, etc.
Book swing band available for events throughout Germany.
If you are looking for a head turning and heel moving swing jive band for your upcoming special event or gathering, our skilled and sensational jazz band is just what you have been looking for. Our trained swing musicians will capture the attention of your guests as they perform a vast array of original and cover songs that will have guests heading to the dance floor in a panic to swing alongside our fantastic swing band. A wonderfully charismatic live music show that will surely win over your audience as they engage with guests, ensuring they are enjoying themselves and the music that is being performed.
Boasting a fun filled attitude, our incredible jazz band has fantastic and stunning on stage charisma and high energy that will surely take your event to the top and provide your venue with a fiery atmosphere that will keep guests on their feet for hours. Featuring lively swing musicians, our swing jive band will perform with great on stage antics that will help our jazz band bring your special occasion into the spotlight. A light and fun live music show showcasing an assortment of skills provided by our electric swing band. A sensational musical option that will leave guests with larger than life musical experiences.
A professional swing jive band, our skilled swing musicians can offer you a few customization options that will help your upcoming special event feel unique and original. Our versatile swing band will kick your event into overdrive as their high energy live performance takes over and creates memorable on stage memories for your guests to take home. The ideal musical act for wedding receptions, gala dinners, themed occasions, music festivals, corporate events, and more.
If you're interested in booking our marvellous swing jive band for your upcoming event, contact any of our helpful Scarlett Entertainment team members who will be more than happy to assist you with your booking needs.