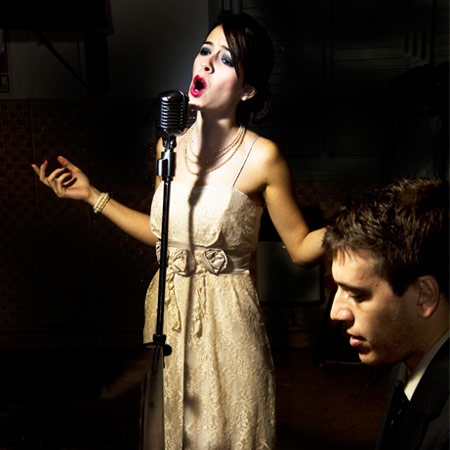 Tango and Jazz Duo
Genuine, traditional and unique Tango and Jazz Duo
Sing to preserve the style of Tango in its purest, traditional state
Have represented the Argentine Tango at various stages of the world
Had the honour of being musically sponsored by Singer Jose Angel Trelles
Based in Milan, Italy and available to perform at events worldwide
Tango and Jazz Duo VIDEOS
Tango and Jazz Duo PHOTOS
This Tango and Jazz Duo sing traditional Tango and Jazz standards to preserve the style of Tango in its purest state from when it originated in Argentina in the 1920s.
Tango is a style of music that originated among European populations of Argentina and Uruguay. It is traditionally played on a solo guitar, guitar duo, or an ensemble and has become a popular type of music and dance worldwide.
The duo have had the honour of being musically sponsored by Singer Jose Angel Trelles, former singer of immense genius of Astor Piazzolla music Argentina. They have also represented the Argentine Tango at various stages of the world, such as Germany, Czech Republic, Austria, Italy, among others.
The duo's genuine interpretation of classic Tango is what distinguishes them between other Tango and jazz singers today, making them a truly unique act.
Contact one of our Entertainment Team who will be able to assist you in booking this or any other act on our global roster.