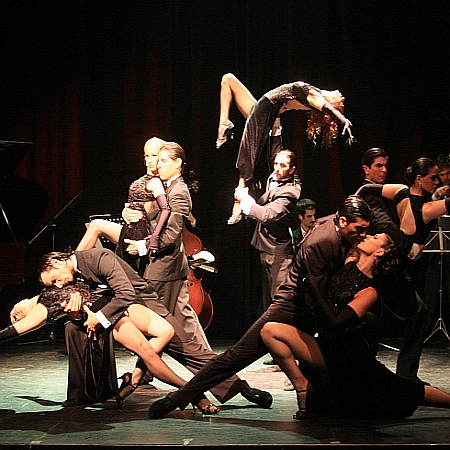 Tango Dance Show
An intense fusion of gripping music and choreography
A celebration of the rich culture embedded in the dance itself
Created by an internationally acclaimed choreographer and dancer
An experience of a lifetime, perfect for a wide range of events
Based in Argentina and available to perform at events worldwide
Tango Dance Show is a fusion of gripping music and highly nuanced choreography. The group is composed of experienced dancers as well as talented musicians; every performance is a celebration of the rich culture embedded in the dance itself.
The Tango Dance Show plays tribute to women in Tango and in life, emphasising the important place that they have earned in the world over the last years. Each scene shows experiences of a woman going through her secrets, fantasies and disappointments, each one represented with a theme and particular musical instrument.
The show was created by an internationally acclaimed choreographer and dancer and bears the mark of excellence to be expected from the best in the business. The group has performed internationally, receiving praise from supporters and critics alike. From Argentina, to the USA, UK to Australia, the group have received critical acclaim for what they describe as "gripping," "dynamic," "rousing," and "smoldering," routines.
The Tango Dance Show is an experience of a lifetime, perfect for corporate events, concerts, festivals, hotels shows and even private parties.