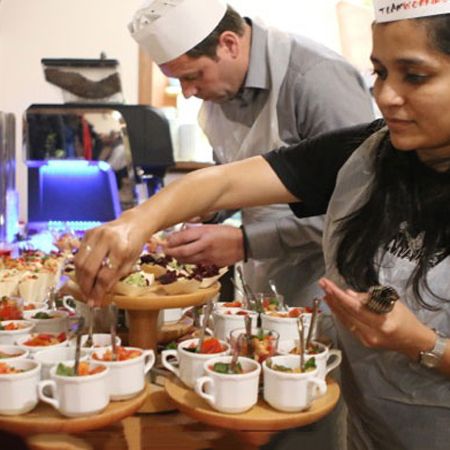 Team Cooking Workshop
Offer your guests the opportunity to collaborate in working together with our unique and innovative Team Cooking Workshop
We present our cooking workshop as an original team building activity and fun group challenge, incorporating a true taste of Italy
Deliver your party the diversity of choice with our creative cooking workshops ranging from pizza, sushi, chocolate and cake design
Intuitively designed food workshops offer a fun group experience for everyone, with a focus on promoting good team working skills
Allow your customised entertainment to stand apart with team cooking workshops that provide interactive kitchen skills along with fun and laughter
Team Cooking Workshop PHOTOS
Invite your party to indulge in a culinary experience to remember with our innovative team cooking workshop, offering a fun group challenge and interactive team building activity for your team incentive trip, presenting the ideal solution for your customised entertainment in Italy. 
Our exclusive Team Cooking Workshop will allow your guests to learn hands-on whilst preparing a variety of traditional and creative dishes, using only the finest local ingredients. Our workshop offers the opportunity for your VIP group to learn about fresh seasonal produce, exploring flavours and ingredients from different regions of Italy and beyond.
All of our workshop options are intuitively developed, offering flexibility of style and approach, designed to cultivate team spirit, presenting an unforgettable experience, incorporating a lot of fun. 
Offer your guests the opportunity to collaborate in working together with our exciting team cooking workshop, designed as an original team building activity and fun group challenge, incorporating a true taste of Italy. We offer diversity of choice with authentic workshops such as pizza and pasta to sushi, chocolate and cake design! All workshop options are custom-made, delivering a fun group experience for everyone with a focus on promoting good team working skills. 
We offer team workshops in the following culinary fields
Pizza - What could be more authentic than leaning how master the perfect pizza, in Italy itself? Learn how to create the perfect dough with various tossing tricks, an energetic element to this unique cooking class. A workshop of pure fun, seeing teams learn how to prepare one of the most celebrated dishes in the world. Add an element of competition when it comes to perfecting pizza stretching, twisting and tossing techniques and apply your creativity by choosing ingredients and designing the final look of your pizza.
Sushi - Take a culinary trip to Southeast Asia and learn about the origins of the dish. Master the art of creating one of the most artistic and aesthetically pleasing foods around. Discover new flavours and exotic ingredients, with an outstanding result set to impress. 
Cake Design - Participants will be divided into groups, under the guidance of our pastry master and learn how to master the art of cake design, equipped with the necessary tools and decorative materials, free to design from imagination. A wonderfully creative task that results in a unique piece of art! Cake Design can be inspired by the company's logo, branding or products. There will be a presentation of the freshly prepared cakes where innovation and originality of the elements will be taken into consideration. 
Chocolate Making - Under the guidance of a professional chocolatier, discover Italy's best kept secrets of chocolate preparation. Discover the origins of chocolate and gather interesting facts throughout the duration of a true chocolate adventure! Participants will be divided into teams to learn the necessary steps in preparing a box of homemade chocolates. Compose flavours and play with colours and form before taking home as a sweet souvenir. This workshop can also be delivered as a wine and chocolate degustation or 3D chocolate figure construction. 
Practical Tips 
Maximum persons - unlimited
Pasta team cooking
Pizza team cooking 
Sushi team cooking
Chocolate team cooking
Cake design team cooking 
Finger food factory
Customisation available on request
Contact us at Scarlett today to talk about booking Team Cooking Workshop for your corporate team day or personalised event.
IDEA ARTICLES RELATED TO Team Cooking Workshop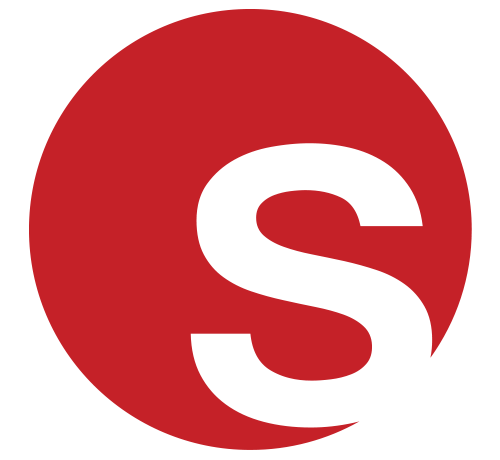 How To Host An Office Party After Lockdown: Tips For Success
Looking For Office Party Entertainment? Here's Everything You Need To Know
Freya Britton
|
20/07/2021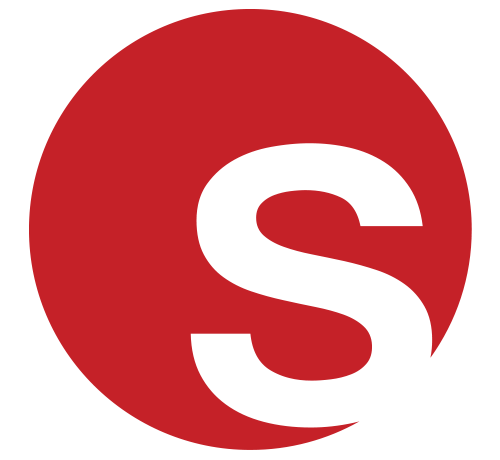 Return To Work Post-Lockdown Team Building Guide
Why You Need Team Building Activities When Returning To The Office
Freya Britton
|
06/07/2021