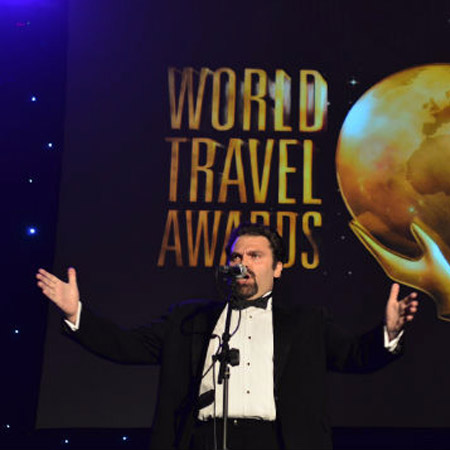 Tenor: Andrew
Andew is one of the UK's leading opera tenors
Performed the National Anthem at Twickenham to a live audience of 80,000
Opera singer has sung with leading names in classical music - Karl Jenkins & Carlo Bergonzi
Male tenor has performed for Aiisha Ramadin to open her fashion show in 2009
Based in the UK & available to perform at events worldwide
Classical vocalist Andrew is one of the UK's leading operatic tenors. He has performed and recorded with many of the leading names in contemporary classical music, including Karl Jenkins and Carlo Bergonzi and sung in some of the most prestigious venues in Europe including the Teatro Verdi in Busseto.
Andrew studied at the Guildhall school of Music in London and the Oran Brown Seminary at the Julliard School in New York. He has trained extensively with the distinguished tenor Carlo Bergonzi in Italy, who has proclaimed that Andrew has "the finest tenor voice in the world".
Some of the highlights of Andrew's career include:
- Singing Pie Jesu with composer, Karl Jenkins and the Prague Philharmonic Orchestra.
- Performing the National Anthem at Twickenham Rugby Stadium before a live audience of 80.000 and a broadcast audience of millions more on the BBC and Sky Television.
- Performing at the World Travel Awards in Dubai
- Performing for Aiisha Ramadin to open her fashion show 2009
Nessun Dorma
Che gelida manina
Funiculi Funicula
O'sole Mio
Caruso
La Donna Mobile
Come back to Sorrento
Time to say goodbye (modern)
Catari Catari
Non ti scordar di me
Classical:
Some enchanted evening (South Pacific)
Be my love
The Drinking song (The student prince)
Maria ( West Side Story)
Because
Edelweiss (Sound of Music)
Music Theatre:
" Andrew Amdur is a fantastic tenor (2007) "

Linda Bellingham
" A fine tenor indeed. "

Karl Jenkins (UK's leading classical composer.
" Andrew is a great tenor and in my opinion one of the best in the world. "

Carlo Bergonzi : Infamous operatic tenor