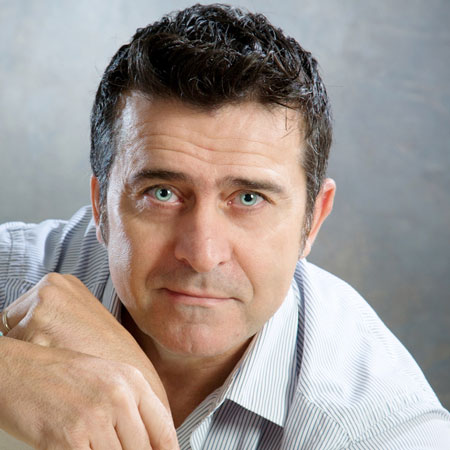 Opera Singer Maurizio
Performed with international artists including Katia Ricciarelli
Can often be seen on Italian television channels
Repertoire includes Bocelli, Pavarotti, Toto Cutugno, Albano, Celentano
Sings in Italian, English, Spanish, Russian and French
Based in Italy and available to perform at events worldwide
Opera Singer Maurizio VIDEOS
Opera Singer Maurizio PHOTOS
Italian opera singer Maurizio performs various ranges of songs from romances such as "Nessun Dorma" to sweet and passionate songs such as "My Way, Jurame, L'Hymne a l'amour, by Edith Piaf, You Don't Have To Say You Love Me, and upbeat songs like "Mambo Italiano or Tu Vo' Fa' L'Americano."
He can often be seen on Italian television channels and was one of the artists performing at the Vatican Christmas Concert which was broadcast on the RAI channels.  Maurizio has sang in duets with internationally famous artists such as Al Jarreau, Cesaria Evora and Katia Ricciarelli.
To find out more get in touch with our team of Entertainment Experts.
Nessun dorma
E lucevan le stelle
Brindisi di Traviata
La donna è mobile
Va pensiero
Recondita Armonia
Pourquoi me reveiller
Toreador
Addio fiorito asil
Che gelida manina
Mattinata
Quando le sere al placido
Una furtiva lagrima
Italian Songs:
Adagio
Caruso
Cinema Paradiso
Come prima
Con te partirò
Grande amore
E' la mia vita
Guarda che luna
Il mondo
Io che non vivo
Io che amo solo te
La prima volta
L'amore è una cosa meravigliosa
Lei
L'istrione
L'italiano
Luna nascosta
Meraviglioso
Mi manchi
Nel sole
Nella fantasia
Perdere l'amore
Pensami
Quando Quando Quando
Se telefonando
Un amore così grande
Uomini soli
Neapolitaner Songs:
O' sole mio
Torna Surriento
Funiculi Funiculà
Anema e core
Tu vo fa l'americano
Marechiare
Santa Lucia
Tu si na cosa grande
Oi marì
O' surdato 'nammurato
Bocelli's Songs:
Time to say good bye
E più ti penso
Il canto della terra
Vivo Per lei
Il mare calmo della sera
Opera Songs:
Besame mucho
Granada
Amado Mio
Historia de un amor
Piensa en mi
Solamente una vez
French Songs:
L'hymne a L'amour
Et maintenant
Les feuilles morte
La vie en rose
English Songs:
On a evening in Rome
And I love you so
Can't take my eyes of you
Can't help falling in love
Come fly whit me
Love is a many splendoured think
End of the road
Fly me to the moon
For once in my life
Unchained melody
Have you ever seen the rain
Hello
I'll never love this way again
Imagine
isn't romantic
Let me try again
My way
moon dance
Music of the night
New York New York
Non dimenticar
One moment in time
Over the raynbow
She
Spanish eyes
Still got the blues
Sway
That's amore
The greatest love of all
You rease me up
Your my world
Angelina Zooma Zooma
Buonasera signorina
It had better be tonight
It's now or never
Mambo italiano
Gloria
Save the last dance for me
Quizas Quizas Quizas
Surrender
Suspicious mind
and many others...
Spanish Songs:
" Thank you for an experience of so big scale. The singers were professional and even though the conditions at the restaurant was not near perfect they made it work with a smile and "no problem"... I was so happy. My guests are amazed and still talk about this event. It was AMAZING!!!!!!! "

Corporate Client​
" It was really amazing and the audience really appreciated this! Plus he was extremely kind and flexible. "

Angeline - EFMA
" His concert for 100 celebrities from Scandinavia and around Europe was a huge success! His charisma and fantastic voice made a great impression on all of us. In addition he is a very nice person and generously mingled with the happy guests afterwards. I am already looking forward to the next possible occasion to hire Maurizio. "

Christian Anker, M.D., editor