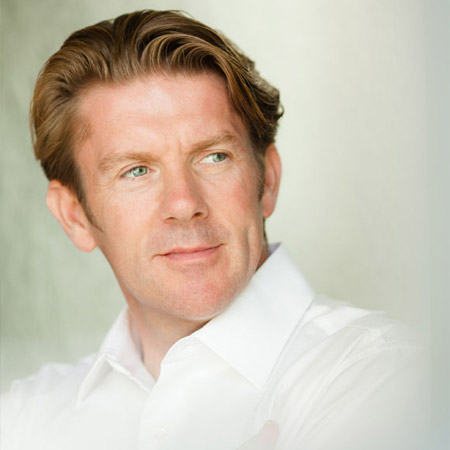 Tenor Singer
Magnificent opera singer will captivate audiences with his incredible voice and uplifting performances
Stunning classical tenor is a versatile performer able to offer performance in a range of styles including opera, musical theatre and many more
Classical vocalist perfect for giving powerful and polished performances at corporate events, charity fundraisers and private parties
Acclaimed male singer appeared in the TV show 'Operatunity', has performed with the Royal Opera House and sung in musicals around the country
Fantastic solo singer available for events and performances throughout the UK
Book our fantastic opera singer for a stunning performance from one of the most talented and acclaimed performers in the classical music scene. Our fabulous classical tenor will blow audiences away with his powerful, gorgeous voice and classy, polished performances. This professional classical vocalist has performed with some of the biggest opera companies in the UK and wowed audiences up and down the country with his dynamic, uplifting vocal style.
The range of styles covered by our solo singer makes him perfect for a whole range of events and our experienced and acclaimed performer guarantees to deliver a thrilling and top quality performance. Book our sensational male singer for a captivating and unforgettable performance.
This classical vocalist has had a remarkable career since appearing on the hit TV show 'Operatunity'. Having initially worked as a tour guide at the Royal Opera House our male singer was spotted giving a street performance to raise funds for charity and signed as a solo singer on the spot.
Our magnificent classical tenor has since performed with some of the biggest names and venues in the UK including the Royal Opera House, Carl Rosa Opera Company and Grange Park Opera as well as starring in musical theatre productions like West Side Story and Pirates of Penzance.
Our professional opera singer is equally at home delivering knockout opera performances with full orchestral backing as he is performing classic show tunes and musical theatre pieces as a solo singer or accompanied by a swinging big band. Our classical tenor believes in the uplifting and positive power of music and his un-missable performances are filled with this inspirational passion and joy.
Scarlett Entertainment offers you a fabulous selection of opera singers and classical vocalists for events and performances around the world.
Contact our expert team to arrange bookings.