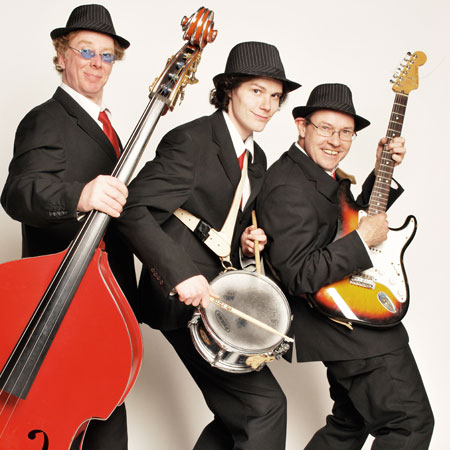 The Streetlights
Superb vocal harmonies & creative musicianship
Strolling walkabout act, static street show, or full stage show
Comedy improvisations make for a vibrant & unique performance
Repertoire inc. a range of popular songs from the 50s to the 90s
Based in Exeter & available to perform at events worldwide
Smart and wacky this unique band hailing from the South West of England offer a versatile range of shows perfect for a whole host of different events!
Their repertoire encompasses everybody's favourite songs from the 50s right through to the 90s including swing-jazz, ska and rock 'n' roll hits. Singing original arrangements of old classics, their performances are fresh and current and filled with superb harmonies and infectious rhythms! All of their shows are topped off with a smattering of spontaneous comedy.
Whether you're in need of a full stage show, self-contained static street show, or strolling walkabout act they provide flexible entertainment that creates a fun and vibrant atmosphere!