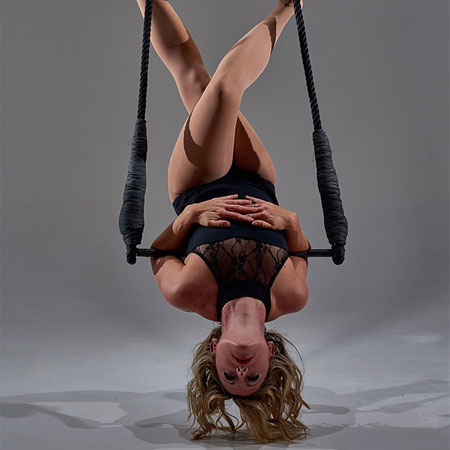 Trapeze Act Australia
Talented trapeze artist will provide your event with a performance built on elegance and sophistication
A unique and emotional trapeze act showcases the traditional circus performance with beautiful twists
Highly versatile trapeze performer will captivate your audiences no matter the age
Ideal circus act for private parties, corporate functions, themed occasions, etc
Book swinging trapeze experiences for events throughout Australia and the world
Flying through the air with grace and elegance, our talented trapeze artist will bring an extra thrill to your upcoming special event or gathering, offering your event an added glitz and glamour to take it over the edge. Delivering an awe inspiring swinging trapeze performance, our wonderful trapeze performer will perform a jaw dropping and wide eye opening trapeze act that is bound to captivate your audience. Our seasoned trapeze artist has performed her magical circus act for a multitude of events across Australia to raving audiences, and is ready to take the reigns at your special occasion.
Showcasing fantastic feats of strength, endurance, and dedication, our phenomenal trapeze artist will keep guests at the edge of their seats with her own unique brand of circus entertainment. If you are looking for a powerful trapeze act that packs quite a lot of action and dynamic high flying skills, then our sensational swinging trapeze performance is what you are looking for. Our fast paced circus act is a breath taking experience, featuring our dazzling trapeze performer in the centre spotlight performing high skilled acrobatics, twists, leaps, and daring release tricks that will keep your guests' toes curled.
Swinging high above your audience, our trapeze performer built her rather creative, unique, and soul touching performance to be a customizable experience that can fit almost all event themes and style guidelines, drawing guests into her emotional and overpowering performance that will leave them with remarkable, unforgettable memories. An amazing display of emotion and dedication, our swinging trapeze performance is a direct winner, and the perfect entertainment option for private parties, corporate functions, themed occasions, gala dinners, festivals, circus themed parties, and a lot more.
Contact our amazing team here at Scarlett Entertainment if you are interested in bringing our swinging trapeze experience to your upcoming special event.