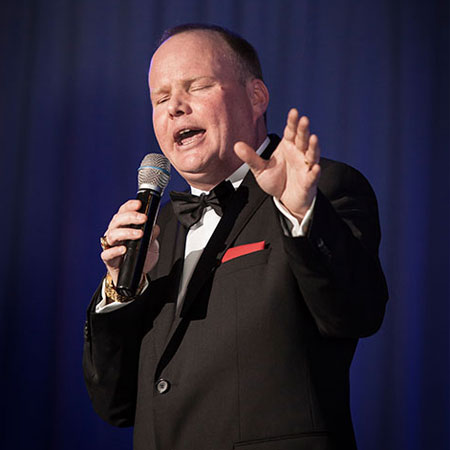 Tribute to Frank Sinatra
This tribute really lives in the spirit of Frank Sinatra
Performs alongside a 12-piece band creating an exciting live experience
The ultimate Frank Sinatra experience with props & more
Perfect for gala events, jazz clubs, dinners, corporate events…
Based in Germany & available to perform at events worldwide
Tribute to Frank Sinatra PHOTOS
This tribute performer is no imitator he really lives in the spirit of Frank Sinatra, creating an authentic live show true to the real deal.
Tom has been performing on stage since the age of 16 and entertained audiences across Europe as a ventriloquist, singer and all round entertainer. Always finishing his shows with a mini-tribute to Frank Sinatra - which received thunderous applause - he decided to pursue his dream of creating an authentic full Frank Sinatra tribute show.
A fan of Frank Sinatra since the young age of 14, Tom has created an exciting live experience complete with 12-piece band, props and atmosphere mood lighting. Transporting his audiences to a cosy jazz club his live tribute to Frank Sinatra really has an authentic feel that will impress Frank Sinatra fans the world over.
This high-quality Frank Sinatra tribute performance is perfect for black tie events, corporate dinners, gala events, theatres, private functions and much more.