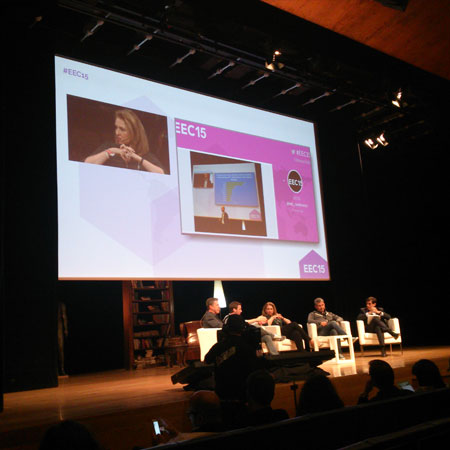 Twitter Wall
Bring integrated social media to your event with a fantastic twitter wall
Track the analytics with stats on contributors, number of tweets & more
Customised displays of any size from small screens to large projections
Previous clients inc. Google, NBC, Lonely Planet, & Paramount
Based in Spain & available to book for events worldwide
Offering the latest in event social media, hire out Twitter wall for trade show huddle breakout sessions, convention centre events, brand reveals, product launches, awards ceremonies, sports events and much more.  
Our Twitter wall allows you to easily bring integrated social media to your event. A platform which can display tweets and Instagram posts that contain a specific hashtag, (defined by you), in real-time, our social media wall is the perfect way to engage guests at your event.
A unique form of interactive event promotion, the Twitter wall is populated with user driven content that has been captured from Twitter and Instagram, using your event hashtag, creating an exciting visual display for you and your guests.
Clients can choose the collated information to be displayed in one of 12 different templates, which can be tailored to incorporate your corporate branding and colour schemes. This ensures that your data and social media interactions are displayed in exactly the format you'd like. Despite it being a live feed there is the functionality to pre-check tweets before they are displayed on the big screen. The size of the wall is also completely versatile making it as suited to meeting rooms and convention centres as it is to stadiums!
Our social media wall includes analytics reports, giving clients access to stats post event on the total number of tweets, active contributors and much more.
Having already appeared at events for big names such as Google, Lonely Planet and Coca Cola, our Twitter wall has over 86,000 users and has quickly become a hugely popular tool to measure and display information from Twitter and Instagram.
Top Tip
Not sure how to integrate its use of social media into your event? Get in touch with one of our entertainment specialists who can talk you through the options available
Heineken
Televisa
Coca Cola
Glassdoor
Google
Lonely Planet
Desigual
Paramount
NBC