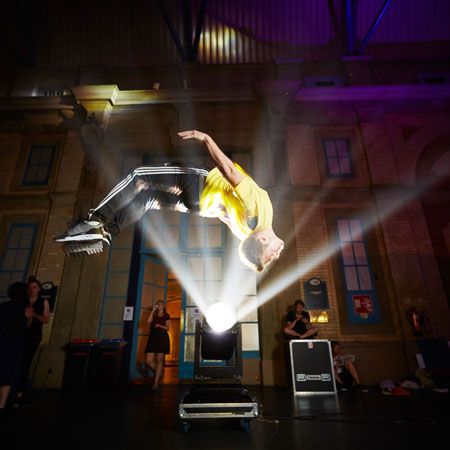 Urban Sport Showcase
Choose from your favourite urban sports, including basketball, BMX, parkour and football
Show includes lots of audience interaction as well as amazing stunts
Fully customisable show, including emcee, number of performers and sports
Perfect for kids' parties, and act can even offer prizes to spectators
Doesn't have any complicated staging requirements - can be performed almost anywhere
Urban Sport Showcase PHOTOS
Demonstrating a huge number of logic-defying skills, the Urban Sport Showcase will create the wow factor in audiences of any ages. Requiring nothing more than a flat surface, the BMX, parkour, basketball and football freestylers will display the full range of their talents. With shows involving multiple performers, carefully choreographed to music, this customisable act is a sure-fire crowd-pleaser in any situation. Starting with a basketball freestyler, BMX stunt artist and a freerunner, this act is an instant wow.
Customisation options include the number of performers present and the sports showcased. With breakdancing, BMX entertainment, a freerunner/parkour artist, a freestyle footballer, a basketball freestyler, beatboxing, extreme skipping, body-popping and freestyle rugby to choose from - and any combination of them - this show has a high impact from the word 'go'. The Urban Sport Showcase is particularly popular with children, and involves a great deal of audience interaction.
The performers can teach kids the basics of danger-free activities like ball-spinning and has prize competitions. Naturally, this can be brought to mature audiences as well and is a fantastic team-building or ice-breaking show in the corporate events arena. Twenty-minute long workshops in the more easily achievable parts of the act are also available.
Sports brand activation, product launches and shop openings gain huge benefits from the Urban Sport Showcase, with clients such as O2, MTV, Robinson's Fruit Juice, Nickelodeon and many more already utilising his skills. The broad generational appeal and jaw-dropping skills of this act generate a lot of footfall in public places or shop floors, all assisting with the brand awareness of your product.
The length of the show is customisable to between ten and thirty minutes, and the athletes can offer a mix and mingle afterwards for up to two hours. This adds to the appeal for kids' parties, as they'll very quickly get some new heroes. For larger events where several sports-themed acts are required, take a look at the Basketball Showcase, Freestyle Rugby Act and Freestyle American Football performances, which can be interchanged and combined to create a huge impact.
To book the Urban Sport Showcase, contact one of our dedicated entertainment specialists today!
JD Sports
Gumball 3000
Thorpe Park
Argos
Olympics
Nickelodeon
Bristol Motor Show
Crealy Adventure Park
Guinness World Records
O2 Arena
Fruit Shoot
Idea Articles Related To Urban Sport Showcase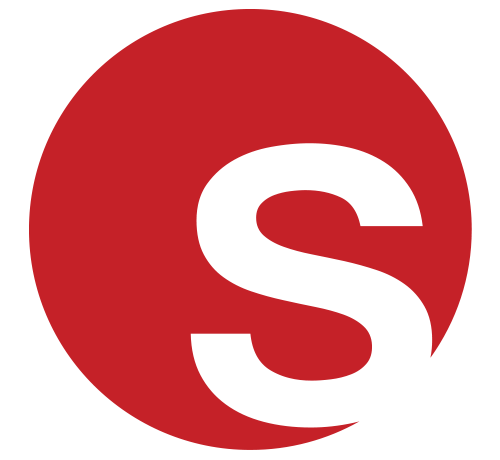 Our Most Popular Event Themes from 2018 and What to Expect for 2019
Our Most Popular Event Themes from 2018 and What to Expect for 2019
Juliana Rodriguez
|
19/10/2018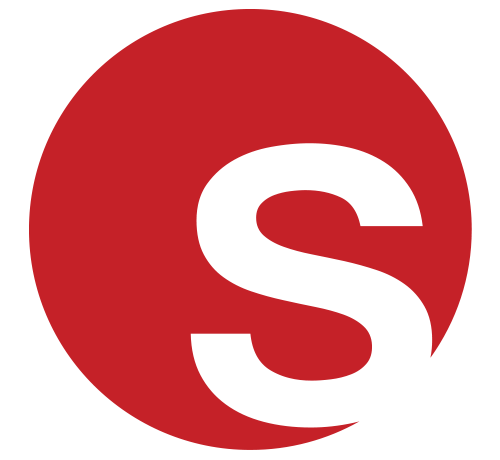 The Greatest Show On Earth 250 Years Of The Circus
The Greatest Show On Earth 250 Years Of The Circus
Grace Henley
|
23/04/2018