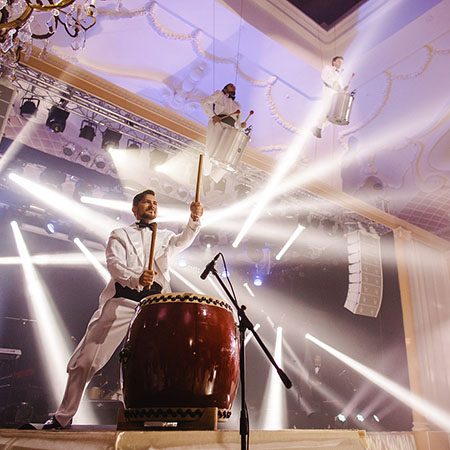 Vertical Drummers
High impact flying drumming entertainment with an impressive visual display
Unique act combining acrobatics with percussion
Produce powerful shows including artists, athletes, dancers and stuntmen
Have performed for Audi, BMW, Mercedes and Sony
Located in Munich, Germany and available to perform at events worldwide
Vertical Drummers are an outstanding and tremendously successful act that has been staged around the world, from the Emirates via Russia to Portugal, from Switzerland to Turkmenistan, and nearly everywhere in between!
This amazing act uses high-speed winches of its own design, controlled by specially developed software to create a spectacular high-impact show that will really wow audiences. This performance takes off to inimitable levels!
The most astounding features of this unique act are:
- High speeds of more than 8 metres per second
- Cable-drum capacities up to 85 metres per double cable
- Virtuoso programming of air formations and seamless changes of direction in a perfectly choreography show
These incredible vertical drummers can play at heights of eight to 85 metres, the latter of which can be reached in just 10 seconds making for an adrenaline filled performance that won't fail to electrify the atmosphere at your event.
Performing alone or as part of a large show they create a unique and beautiful visual element posed against a backdrop of a sunset skyline or imposing building.
The unparalleled highlight at any event, our superlative show will transport your public to unimagined heights of emotion and leave them with unforgettable memories. Using groundbreaking and state-of-the-art techniques, Vertical Drummers aim at inventing and accomplishing formidable performances and extraordinary choreography of the highest quality.
Perfect for opening and closing ceremonies, product launches, corporate events, New Years Eve parties, half time entertainment at sporting events, and high-end shows.
Mercedes
Reebok
Audi
Sony
And many more
Lamborghini
Fujitsu
Mini
Siemens
VW
IDEA ARTICLES RELATED TO Vertical Drummers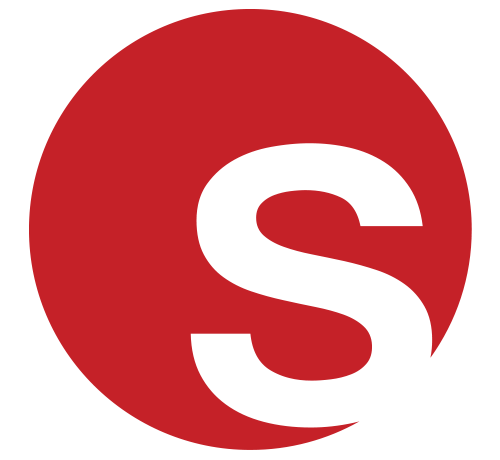 The Greatest Show On Earth 250 Years Of The Circus
The Greatest Show On Earth 250 Years Of The Circus
Grace Henley
|
23/04/2018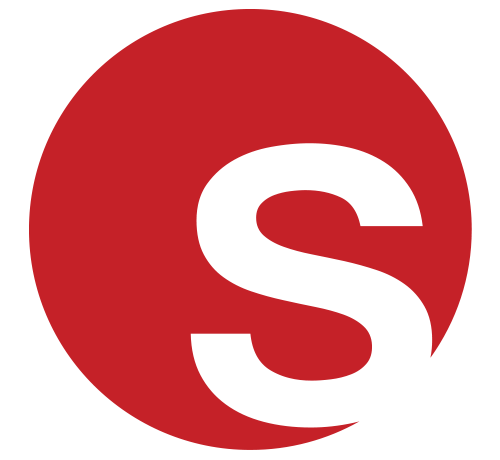 Music Entertainment With A Twist: Expect The Unexpected
Music Entertainment With A Twist: Expect The Unexpected
Grace Henley
|
28/03/2017