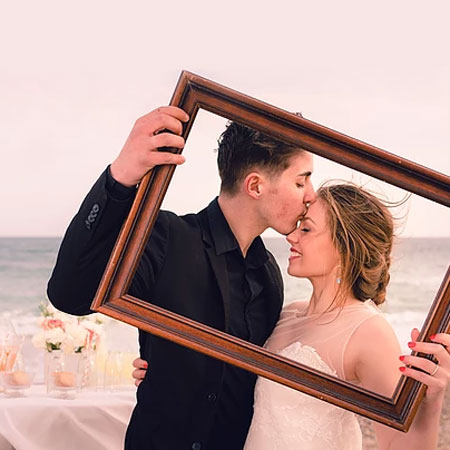 Vintage Photo Props France
Amazing selection of vintage props to create your very own photo booth
Can be used with or without a professional photographer
Fantastic option for creating memorable photos
Great interactive fun for all guests involved
Based near Montpellier and available in the south of France
Vintage Photo Props France PHOTOS
Cherish memories of your event forever with a diverse collection of vintage props and fun photo props for your guests to take amusing or sophisticated photos with. This is a superb alternative take on wedding photography or party photography where you can have fun and create long lasting memories.
You can easily set up a photo booth or designated picture taking area indoors or outdoors and let the guests have fun. The photo props are either hand held, freestanding or can be tied from above. This versatile option of photo booth does not require a professional photographer. We can provide one for you or you could source your own. Alternatively these photo props are ideal to let your guests take selfies with.
They offer some fantastic modern meets vintage props like empty frames you can hang from tree branches for your guests to pose behind, stylish vintage suitcases to work as props or decor and Versailles / Marie Antoinette inspired feminine accessories. We highly recommend the fantastic slate bubble speech marks so your guests can write whatever they like with chalk before having their pics taken. They offer modern photo props that are becoming very popular in wedding photography. These cardboard cut-out photo props on a stick includes moustaches, hats and glasses but can also accommodate customised ideas.
Book our front and backdrops too. Chose yourself a early century, art deco, Great Gatsby style backdrop to go hand in hand with the Vintage props and can create a dedicated photo booth area. Alternatively, a more modern twist is the retro polaroid frame. Simply hang it up and with a size of 60 x 80cm there is plenty of room for guests to stand behind and pose. You may also customise the polaroid frame to include text of your choice.
Booking Tips:
Suitable with or without a professional photographer (not provided)
Easy to set up and easy to use
Ideal for indoor or outdoor use
Fun activity with a memorable result
Available throught the South of France
Whether you're looking to make your wedding photography more fun or offer photo props to make you party photography a bit more interactive, contact us today to book the Vintage Photo Props France.