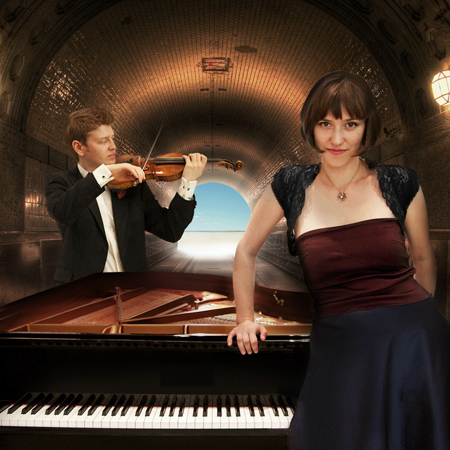 Violin & Piano Duo
Beautiful instrumental pieces add sophistication & class to any event
Accomplished & award-winning musicians
Perform original jazz compositions & classical, solo & chamber pieces
Line-ups: piano duo, piano solo, violin solo, piano & violin duo
Based in Bavaria & available to perform at events worldwide
Violin & Piano Duo PHOTOS
Hailing from Bavaria Germany, this duo offer a range of line-ups to suit any event: piano duo (with two pianos or one), piano solo, violin solo, and piano and violin duo. Both extremely talented musicians they have performed together and individually at numerous private and public events across Europe.
Lidiya attended the Ukrainian Solomia-KruschenInytska, a special music school for talented children, and has gone on to study for numerous postgraduate degrees in piano and concert pianism. Nikolay is a multi-award winner for his violin playing and received second prize in the prestigious Steinway Competition in Munich in 2012.
Together, they not only perform but also create their own original jazz compositions that will blow audiences away. They also perform solo and chamber pieces in various instrumentations and perform pieces by famous composers such as Mozart, Brahms and Beethoven.
W. A. Mozart Sonate KV 378 B-Dur
L. van Beethoven "Frühlingsonate" op. 24
L. van Beethoven Violinromanze op. 40 G-Dur
L. van Beethoven Violinromanze op.50 F-Dur
C. Saint-Saёns Violinsonate op. 75 d-moll
J. Brahms Violinsonate op. 108 d-moll
C. Saint-Saёns "Introduktion et rondo-capriccioso" op. 28
G.Tartini Sonate "Didona abbandonata"
E. Chausson "Poem" op. 25
S. Prokofiev "Five Melodies" op. 35b
F. Kreisler "Wiener Caprice" op. 2
A. Bazzini "La ronde des lutins" op. 25
M.Ravel "Tzigane"