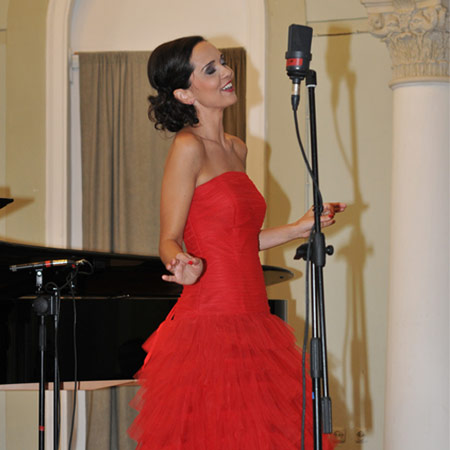 Violin, Singer and Piano Trio
Talented musicians who take listeners to a special world of sensation
Trio present magical performances that should not be missed
Their shows present the beautiful synergy in their musical performances
Repertoire from lighthearted operettas, contemporary & Arabic songs
Based in Dubai and available to perform at events worldwide
Violin, Singer and Piano Trio PHOTOS
Violin, Singer & Piano Trio is a group of three talented musicians, Barbara, Nadine and Victoriya, whose performances take listeners to a special world of sensation. The special combination of Barbara's beautiful voice with the warm sounds of violin and a 'small orchestra' piano turns any event into a magical performance that should not be missed.
Barbara, Nadine and Victoriya all hold graduate degrees in solo performances. Their professional careers include extensive concert touring experience throughout Europe and UAE.
Meeting in Dubai, and forming the trio was an idea that has shown, beyond expectations, the beautiful synergy in their musical performance.
Being very experienced professional musicians Barbara, Nadine and Victoriya have quite a variety of repertoire, such as popular opera arias, lighthearted operettas, well known musical tunes, contemporary compositions and some Arabic well known songs that have a very special flavour of the way they sound.
Having this Violin, Singer & Piano Trio for an event will bring the musical experience one would expect in any world Professional Concert performance.