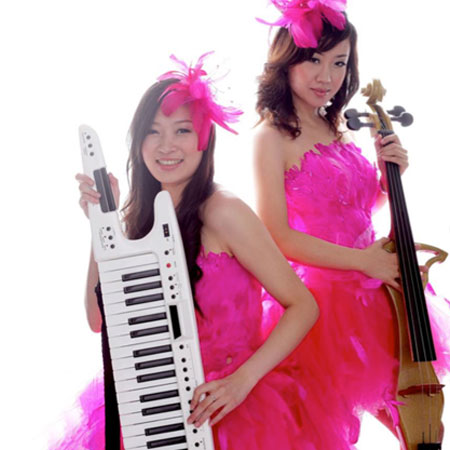 Violin String Quartet Hong Kong
Shows are a perfect blend of singing, dancing & instrumental highlights
Effortlessly graceful performances will amaze audiences
Repertoire inc. classical, folk & modern pieces
Performed for the Hangzhou Government & with Jackie Chan
Based in Hong Kong & available to perform at events worldwide
This talented violin quartet have been amazing audiences in the USA, China, Australia, Thailand, Hong Kong and Macao with their incredible live performances. For the past three years they have been invited by the Hangzhou Government to perform at the Hangzhou Christmas Eve Extravaganza and have performed on stage with the likes of ackie Chan, Sam Hui, Chen Huilin, NONO, Fan Bingbing, Song Zuying and Andy Hui.
Their performances are a unique blend of singing, dancing and instrumental highlights. They take live music to new heights as they effortlessly and gracefully perform perfectly synchronised dance routines whilst playing their violins to a spectacular standard. Their repertoire features a varied range of genres including classical, folk and modern compositions. Their beautiful melodies create a classy atmosphere perfect for corporate dinners, product launches, gala events and private parties.This versatile group can also spice up their performance with infectious rhythms to create an energetic show perfect as a centrepiece performance!
Able to adapt their style, choreography, and musical line up to suit your event this quartet will amaze and captivate any audiences.