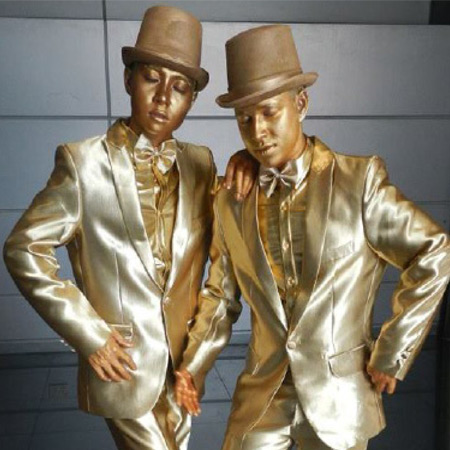 Walk Around Acts Singapore
Brighten up your party and dazzle guests with a range of imaginative acts
A huge array of creative acts to choose from, including bespoke designs
Adds another dimension to food service and drinks parties
Acts incl. Tray Girls, Living Tables, Stilt Walkers & Cirque Style Acts
Based in Singapore and available to perform at events worldwide
Walk Around Acts Singapore PHOTOS
Walk Around Acts are an imaginative events entertainment company based in Singapore, with the resources and the experience to throw you the party of the century. They offer a huge array of creative acts that will entertain guests at a variety of events.
Why not dazzle your guests with grown up event entertainment packages, or bespoke acts for special themed events, birthdays, anniversaries, or family occasions. Acts include Tray Girls, Living Tables, Stilt Walkers, and Cirque Style Walkabouts, great for mix and mingle drink receptions, or general evening entertainment.
Table Girls are perfect for Cocktail parties – especially designed so the table girls can roam the event. They can customise the costumes to suit your theme or concept and make a classy addition to any canapé event.
Stilt Walkers are also customisable to any theme we have matching stilt walker costumes for all our dance show themes and more. Stilt walkers can be elegant and upmarket or fun and colourful or anything in between. Walk Around Stilt acts have been seen and some of the most exquisite events in Singapore; L'Officiel and Harpers Bazzar to name a few have engaged their services!
Elaborate and custom design costuming is also available upon request, with Walk Around acts Singapore; anything is possible!
Singapore Cricket Club
And Many More
Audi Singapore
Harpers Bazaar
F1 Singapore