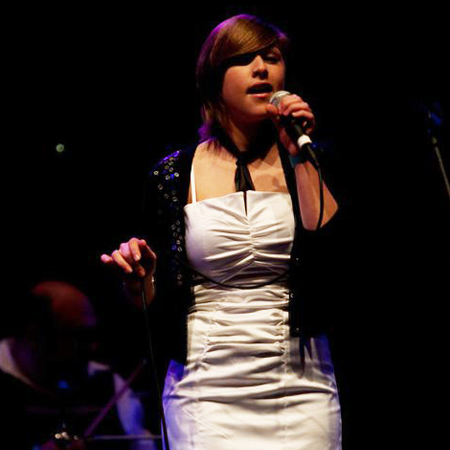 Welsh Swing Band
The UK's premier 7-Piece Jive and Swing Band
Play a unique blend of originals and covers guaranteed to get you moving
They have shared the stage with BB King, Pink and The Blues Brothers
Previous Clients include: BBC and London Swing Dance Society
Based in Wales and available to perform at events worldwide
This Welsh Swing Band are a high energy, seven piece jive and swing band that are guaranteed to get you out of your seat and struttin' your stuff.
They play a unique blend of originals and covers that will put a smile on your face and a twitch in your toes. Think Louis Jordan, Duke Ellington, Louis Prima, Big Bad Voodoo Daddy and you'll start getting the idea.
The group have been playing across the UK for over eight years and have a great deal of experience at entertaining audiences in a wide variety of situations and venues. They have worked for the BBC, The London Swing Dance Society, Ministry of Burlesque, Jameson Entertainments, Boogaloo Productions Jive Weekends, and have played at many hotels, student balls, weddings and private and corporate parties.
The band's horn section has toured Europe, sharing stages with and supporting the following artists: Mick Taylor (ex Rolling Stones), BB King, Pink, Puddle of Mudd, Bo Diddley, The Blues Brothers Band (with Steve Cropper etc), Joe Cocker, Pee Wee Ellis (ex James Brown band), Ray Gelato, Taj Mahal, Leo Sayer, Snowy White and more.
The band wear zoot suits, vintage ties and dress shoes as standard, but can dress casually if needed and are available for weddings, functions, gigs, festivals all over the world.
If you're looking for a band that can provide swing, jazz, jump-jive, blues and more then you'll love this Welsh Swing Band.
Ain't Nobody Here But Us Chickens – Louis Jordan
Big 10 Inch Record – Bull Moose Jackson Aerosmith
Buona Sera – Louis Prima
Cadillac Baby – Roy Brown
Caldonia – Louis Jordan
Diamonds Are A Girl's Best Friend – Marilyn Monroe
Fever – Peggy Lee
Fine and Mellow – Billie Holiday
Flip Flop & Fly – Louis Jordan
Gee I Wish – Little Milton
Hit That Jive Jack – Nat King Cole
I Can't Stop It – Jimmy Liggins
I Don't Care Who Knows – Willie Dixon
I Still Love You Baby – Lowell Fulson
Is You Is Or Is You Ain't My Baby – Louis Jordan
It Don't Mean A Thing If It Ain't Got That Swing – Duke Ellington
I've Got You Under My Skin – Cole Porter
Juice Head Man – Billie Holiday
Jump Jive And Wail – Louis Prima
Let The Good Times Roll – Ray Charles
Lost Without You – Memphis Slim
Mellow Saxophone – Brian Setzer Roy Montrell
Midnight Cannonball – Big Joe Turner George Melly
Minnie The Moocher – Cab Calloway
Moten Swing – Benny Moten
My Baby Just Cares For Me – Nina Simone
No Big Deal – Little Milton
Pennsylvania 65000 – Glenn Miller
Perdido – Duke Ellington
Reet Petite – Jackie Wilson
Route66 – Nat King Cole
Safronia B – Manhattan Transfer Calvin Boze
Salt Peanuts – Charlie Parker Dizzy Gillespie
Sick & Tired – Fats Domino Chris Kenner
Something's Goin' On In My Room – Daddy Cleanhead
Stormy Weather – Ella Fitzgerald
Take It Like A Man – Chuck Willis
The Walkin' Blues – Fluffy Hunter The Jesse Powell Orchestra
Three Hundred Lbs – Howlin' Wolf
Tuxedo Junction – Ella Fitzgerald
Yeah Yeah Yeah – Louis Prima
You Got Me Reelin and Rockin – Roy Milton
You're Driving Me Crazy – Big Joe Turner
Classic Swing Jump-Jive and Jazz Songs from the 30s 40s and 50s:
Barflies At The Beach/Sing Sing Sing – Royal Crown Revue/Louis Prima
Brown Derby Jump – The Cherry Poppin' Daddies
Buckle Up – Dennis Greunling
Comin' Back Home - Dennis Greunling
Datin' With No Dough – Royal Crown Revue
Ding Dong Daddy – The Cherry Poppin' Daddies
Dr. Velvet – Nick Curran
Go Daddy-O – Big Bad Voodoo Daddy
If The Shoe Fits – James Harman
Jump Time - Dennis Greunling
Jumpin' Jack – Big Bad Voodoo Daddy
Keep It Up - Dennis Greunling
King Of Swing – Big Bad Voodoo Daddy
Knockin' At Your Door – The New Morty Show
Looking For My Baby - Original
Mambo Swing – Big Bad Voodoo Daddy
Mr Zoot Suit – The Flying Neutrinos
Mud On Her Heels - Original
Nightlife Boogie – Nick Curran
Rocket To The Moon – Colin James
Rockin' With The Racket - Original
Sinner V.I.P. – Big Bad Voodoo Daddy
Swingin' Like A Wreckin' Ball - Original
Watts Local – Royal Crown Revue
You Me And A Bottle Makes Three – Big Bad Voodoo Daddy
Novelties and surprises:
Crazy In Love (Swing Version) - Beyonce
Enter Sandman – Metallica (swing style)
Pick Up The Pieces – The Average White Band
Smells Like Teen Spirit - Nirvana
The Ace Of Spades - Motorhead
The James Bond Theme – John Barry
Theme From "Hawaii Five-0"
Newer swing jazz and blues songs form the 80s. 90s and 00s:
Ministry of Burlesque
Boogaloo Productions Jive Weekends
Café Jazz Cardiff
BBC
Jameson Entertainments
Brecon Jazz Festival
And Many More
The London Swing Dance Society
" Got to be seen ... a stunning band. "

The Guide, from The Guardian
" Thank you for doing a great job. I've had a lot of comments from people enjoying your work. You were a pleasure to work with and I'll be happy to ask you back again in the future. "

Brooke Garvey, The Swing Dance Society
" Thanks for your brilliant music at Mum's party!! Wish you could have gone on longer! "

Angie Stone, Cliff Hotel Cardigan, 2012 party
" A fantastic foot tapping evening - slick and professional swing band with lots of pazazz. The pocket rocket [Elaina] lived up to her name, and complemented the band by adding a refreshing young-joyful female element. "

Bristol Jazz Society
" An all-action swing band with serious jazz credentials, ready wit and natty outfits. "

South Wales Argus
" We wanted to thank you for a great couple of sets last Saturday. The dance floor was packed the whole way through and everyone had a great time. We really appreciate you being part of the weekend - you did a great job! "

Claire and Robert Austin, Festival Organisers, Hep Cats Holiday