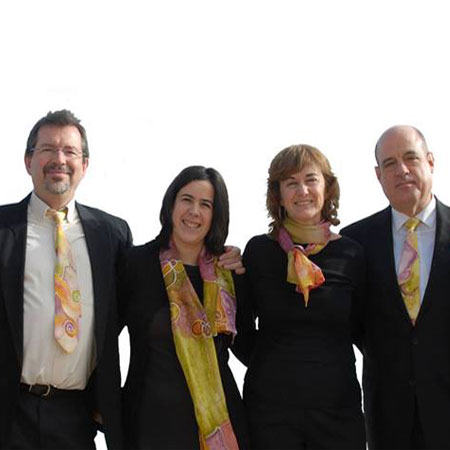 A Cappella Group Barcelona
A Cappella Group with an impressive 10 years worth of experience
Perform a variety of styles incl. pop, gospel, swing and carols
Often perform adaptations of well-known favourites
Will lift the roof of any event with their tight melodies
Based in Barcelona and available to perform at events worldwide
With an impressive 10 years worth of performance experience behind them, our Barcelona based A Capella group will lift the roof of any event with their tight melodies and beautiful vocals.
Consisting of eight highly professional singers, they have gained extensive experience performing at a range of events, including weddings, social events and festivals. Many of the members have also had great experience performing in a variety of choirs all over Spain.
Offering a broad repertoire of high quality songs, they perform a variety of styles some of which include early music, pop, gospel, swing, Christmas carols, folklore and poems as well as their own compositions and adaptations to well known favourites. Perfect for those looking for a unique form of entertainment, A Cappella Group Barcelona will guarantee a successful event!