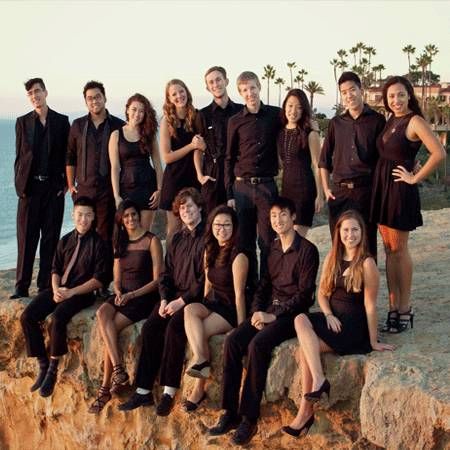 A Cappella Group California
Have grown exponentially into California's premier A Cappella performers
A diverse microcosm of students from the University of California
Can sing a variety of genres including pop, jazz and rock
Have performed with Taylor Swift, Far East Movement & Imogen Heap
Based in California and available to play at events worldwide
A Cappella Group California PHOTOS
This Californian A Cappella Group were Founded in 1996, and have sung music from a variety of genres including pop, jazz and rock. Since their humble beginnings, the group have grown exponentially as the premier co-ed a cappella group at UC San Diego, and look forward to providing an unforgettable a cappella experience for many years to come.
The group sing "a cappella," that is: without any instrumental help but their own voices. A Cappella Group California represent a diverse microcosm of the student body from the University of California, some bringing years of vocal training to the group, others guided solely by raw talent—all united in a passion for singing.
In recent years they have hosted annual Fall and Spring Ballroom shows, advanced as far as the semi-finals in the International Championship of Collegiate A Cappella and their members have shared the stage with many renowned performers including Taylor Swift, Far East Movement and Imogen Heap.
A perfect addition to any corporate event, product launch or after dinner show in California.