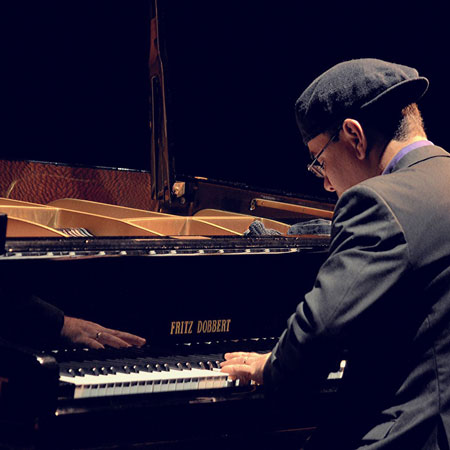 Award Winning Pianist
A multi award winning pianist and Commander of the Brazilian Society of Arts, Culture and Teaching
A Brazilian pianist who was invited to be the first foreign member of the Pennsylvania Music Federation in the USA
A music composer, writer, conductor, arranger, producer and pianist
Has toured over Belgium, Germany, Portugal, Spain, France, Luxembourg, Holland and England
Based in São Paulo and available for worldwide bookings
Award Winning Pianist VIDEOS
Award Winning Pianist PHOTOS
A remarkable award winning pianist and music composer who performs breath taking jazz, pop, gospel and classical music will astound audiences worldwide. Our Brazilian pianist published the first Latin jazz album with a trio formation that has been performed at various festivals and concerts.
With a European tour that spanned across Belgium, Germany, Portugal, Spain, France, Luxembourg, Holland and England, this award winning pianist has astounded crowds all over the globe with his incredible music. 
In 2009 he founded the first Latin jazz course and received an invitation to be the artistic director of one of the most renowned Portuguese Jazz Clubs. Not only that but our award winning pianist composed a symphony for A Bemol Maior Pascha Aeternam. Later he then adapted the symphony to an opera format, which made its debut at the second Baptist church in Mossoro as well as at the Dix-Huit Rosado Municipal Theatre to an audience of over 1,500 people.
With a unique style of jazz that reveals a strong influence of Michel Camilo's music fused with Chick Corea, Chucho Valdes and Gonzalo Rubalcaba, our award winning pianist's style is percussive and marked by repetitive bass lines.
With a wealth of success as both a pianist and music composer our musician was invited to be the first foreign member of the Pennsylvania Music Federation in the USA as well as being elected Fellow of the Royal Society of Arts London where he was the first Brazilian artist to receive this honour. After that our outstanding pianist received the title of Commander by the Brazilian Society of Arts, Culture and Teaching in addition to the Medal of Cultural Merit Master Carlos Gomes as well as being awarded a UN medal in Brazil.
Our award winning pianist and music composer is perfect for high end events, private parties, gala dinners, weddings and any occasion that desires piano music of the highest calibre.
To book our award winning pianist or for more information, contact our Entertainment Specialists. 
Altes Pfandhaus Catholic University of Bahia Chiado Publishing Fritz Dobbert/Kaway International Jazz Festival of Douro Manteca Jazz Festival Marriott Hotels Matosinhos Jazz Petrobras Company UNESCO United Nations Viana of the Castle