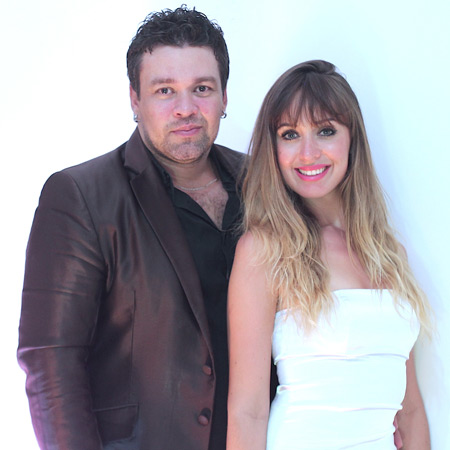 Brazilian Duo
Duo comprising of a Brazilian Pianist and talented female vocalist
Perform a combination of pop and international music songs
Perfectly suited entertainment for restaurants, lobby bar and lounges
Have extensive experience performing in venues all over the world
Based in London, UK and available to perform at events worldwide
This Brazilian Duo consists of a Brazilian Pianist and music producer Johnson and a fantastic Brazilian female singer Kelly.
Johnson was introduced to the world of music when he was fifteen and began to play acoustic guitar and three years later discovered the piano. From the moment Johnson first touched the piano, he knew that he had found his passion.
Now, twelve years later, music has given him the chance to see the world, having performed in many special places such as Paris, Japan, Germany, Arab Emirates and Brazil.
Talented vocalist Kelly is a singer with wide experience within the music industry. She graduated from the Federal University of Pernambuco and obtained a Bachelors degree in vocals.
She has also travelled and performed in different stages all over Europe, including The Sporting club in Monte Carlo, Monaco Australia, The Star City Casino in Sydney, and other places around the world such as the famous Casino du Liban in Lebanon.
Since 1997, the duo have been playing around Asia, Middle East and Europe, in international casinos, hotels and resorts with their combination of Pop and International Music that is perfectly suited for restaurants, lobby bars and lounges.
Contact one of our Entertainment Co-ordinators who will be able to assist you in booking this or any other act on our site.
Emirates Palace (Seven Stars Hotel) - Abu Dhabi
Hilton Hotel - Nagoya Japan - 2009
Le Royal Meriden Resort & SPA - Dubai
Marriot Hotel - Nagoya Japan - 2007
Hilton Beach Club - Dubai - 1997
Jebel Ali Golf Resort And SPA - Dubai
Mandarin Continental - Hong Kong - 2009
Ritz Carlton - Osaka Japan - 2008