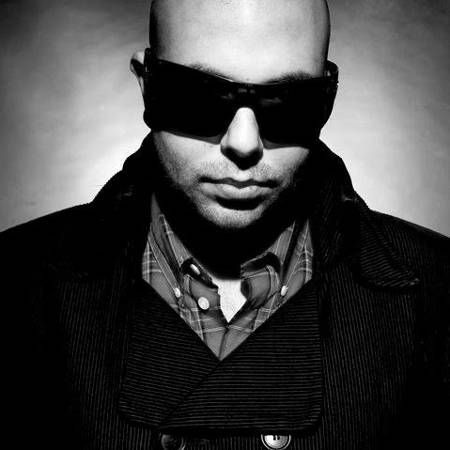 British DJ and Musician LA
A British DJ and Musician who plays and produces electronic/EDM crossover with massive beats and rhythms that energises every crowd
LA DJ plays a mix of Electronic Beats/Indie Rock/Dance Anthems and remixes from electronic hits and classic tunes to 90's gems and more
Toured the world DJing - from opening for James Brown to touring and playing with the likes of Happy Mondays and fashion icon Zombie Boy
Became a resident DJ at Turnmills where he warmed up for the likes of Fat-Boy Slim and Chemical Brothers
Based in Los Angeles California USA and available for worldwide bookings
British DJ and Musician LA VIDEOS
Our British DJ and Musician LA produces and plays pulsating EDM crossover sets that are packed with massive choruses and unstoppable beats that excite crowds from all over the world and create a buzz at every event and nightclub. A Los Angeles DJ whose music spans across a wide range of genres from electronic hits and classic tunes to 90's gems, old school hip-hop, new wave, dance, northern soul, pop and everything in between - no genre is off limits. 
A British DJ and Musician who moved to Los Angeles in 2009, since then our Los Angeles based DJ has worked on various projects including producing music for fashion icon Zombie Boy. He is currently working on a brand new live music project with Andy Rourke from The Smiths.
Feeding off the energy of the crowd this British DJ and Musician delivers every time with his captivating stage presence and unbelievable ability to get every crowd no matter how big, jumping, dancing and having a good time. 
Ensuring that every performance and every set is designed for maximum impact our DJ's set is designed with visual projections to create an impactful graphic and musical club experience wherever he performs. 
A British DJ and Musician who migrated to LA to follow his passion, our DJ has toured the world DJing shows in Europe, Australia, Japan, South America and Russia as well as performing on a lineup with Soul legend James Brown and influential UK band New Order. 
Our talented DJ and musician even helped reform British band Happy Mondays with Shaun Ryder in his early 20's getting the band back together for their first show in several years on London's Clapham Common. He joined the band on guitar and toured with the band for four years performing at Coachella Festival, Fuji Rock, V Festival 2007, plus Brixton Academy and headline arena shows.
 
In addition to his wealth of success all over the world our British DJ and Musician became a resident DJ at Turnmills where he warmed up for the likes of Fat-Boy Slim and Chemical Brothers. He also worked as a session guitarist and bass player on drum and bass and house tracks with legendary house DJ Tall Paul. Performing exceptional DJ sets for nightclubs and live event music for major festivals our Los Angeles DJ boasts an unforgettable performance as his music excites and engages with audiences big and small. 
To book our British DJ and Musician or for more information about EDM and live event music contact our Entertainment Specialists today.