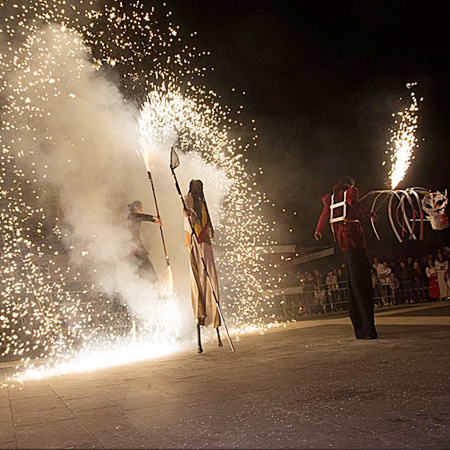 Circus Street Theatre
Outdoor circus show based on Shakespeare's acclaimed play 'The Tempest'
Different circus performers involved including skilled stilt dancers, experienced fire performers and more
Show involves astonishing pyrotechnics and other special effects
Ideal for street celebrations, theatre festivals and any other type of outdoor event
Book this Circus Street Theatre for performances in Italy and Europe
Circus Street Theatre PHOTOS
Skilled stilt dancers, experienced fire performers, phenomenal aerialists… All these talented circus performers join forces to create this awe-inspiring Circus Street Theatre that is guaranteed to leave audiences astonished. This group of artists brings the best of each discipline with this outdoor circus show, the perfect combination of theatre, acrobatics and pyrotechniques.
Based on the critically acclaimed 'The Tempest' by Shakespeare, this street play will draw spectators into a fanciful, dreamlike world. In contrast with classic theatre, this outdoor circus show will surprise audiences when they least expect it. Our Circus Street Theatre transport viewers to an island when characters experiment a continuous metamorphosis and everything happen between dream and reality.
Designed to make audiences' imagination wander, this outdoor circus show has all the essential ingredients to make of your upcoming big street celebration a complete success. Skilled stilt dancers will perform a moving scene, experienced fire performers will delight the eye of viewers with and various aerialists will leave spectators eyed-wide with their breathtaking performances.
Especially loved by children, circus lovers and theatre enthusiasts, our Circus Street Theatre is sure to be enjoyed by a wide variety of audiences because it involves elements any type of spectator loves. Kids will love the luminosity and acrobatics, and adults will enjoy seeing some of the most famous plays in history being performed in a different and original way.
An outdoor circus show full of specatularity and astonishing pyrotechnics, this act is the perfect entertainment circus experience for your street celebration, your theatre festival or any other type of outdoor events.
Impress spectators at your upcoming big event with our skilled stilt dancers, experienced fire performers and phenomenal aerialists. All these talented circus performers will provide an outdoor circus show that will leave lasting memories on everyone watching.
Contact our in-house team of entertainment specialists today and make your enquiry about this Circus Street Theatre. 
Cava Busker Festival - Cava de Tirreni Salerno Italy
Christmas at Sansepolcro- Sansepolcro Città di Castello Italy
Corte Di Villa SpallettiBig Wedding Show - Circo E Dintorni Agency - Casalgrande Di Reggio Emilia Italy
Event for Chic Model - Sansepolcro Italy
Festa Dei Mestieri - Rionale Prato Society - Città Di Castello Italy
Halloween Night 2016 - San Mauro Pascoli Italy
Le Corti Dell'arte Winter Festival - Sarno Salerno Italy
Mercatini Di Natale Opening - Velina Salerno Italy
Palio Di Laurenzana  - Avellino Italy
Romeo and Juliet's Castle in Montecchio Medievale - Montecchio Maggiore Italy
St. Michele and the Devil - Gatteo Italy
Altrocioccolato  - Città Di Castello Italy
Città Di Castello Italy
Christmas events Opening - Grado Italy
E' Caduta Una Stella - Sansepolcro taly
Every Saturday is a Show - Confcommercio - San Giovanni Valdarno Italy
Futurando - Perugia Italy
Halloween Sgarabusen - New Star Production Agency - Comacchio Italy
Mercatini Di Natale Opening - Confcommercio - Arezzo Italy
Palio Della Mannaja - Pietralunga Italy
Rionale Prato Society
Summer Festival - Potenza Italy
Tratta Dell'800- Accademia Dei Riuniti Italy
Castello Street Festival Rionale Prato Society - Città Di Castello Italy
IDEA ARTICLES RELATED TO Circus Street Theatre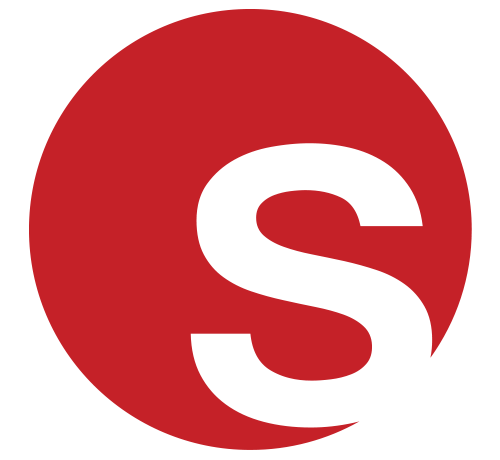 The Greatest Show On Earth 250 Years Of The Circus
The Greatest Show On Earth 250 Years Of The Circus
Grace Henley
|
23/04/2018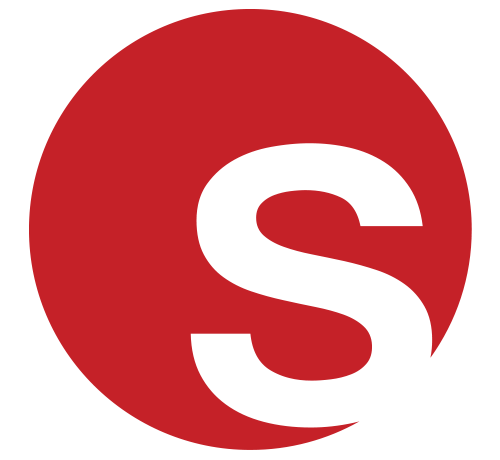 Exclusive Q&A with our fantastic Holland based street theatre company
Exclusive Q&A with our fantastic Holland based street theatre company
Grace Henley
|
02/02/2016