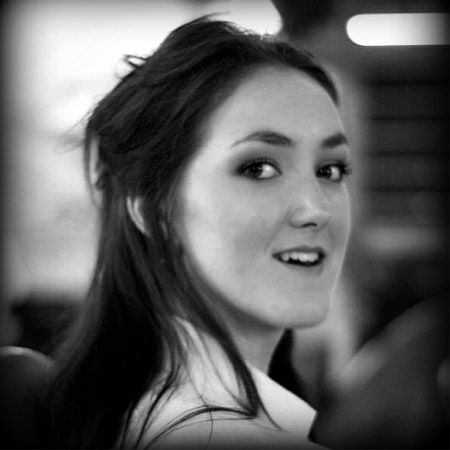 Classical Crossover Singer UK
Brilliant female singer and dazzle and stun your guests with her beautiful vocal range.
Incredible live music show features covers of Christina Perri, Elton John, Madonna, and more.
Sensational crossover performer will delight with an assortment of different genres performances.
Ideal classical singer for private parties, corporate events, receptions, weddings, etc.
Book female vocalist for events throughout the UK and worldwide.
Classical Crossover Singer UK PHOTOS
Bound to exceed your expectations, our phenomenal live music show will make your special occasion a unique experience for your guests, as they are treated to a stunning live musical performance by our talented and skilled crossover performer. A highly experienced classical singer, our star powered female vocalist has an undeniable passion for music, and will showcase her amazing vocal range as she performs a variety of songs, across a multitude of different genres. Our sensational female singer will provide your special event the perfect soundtrack that will ensure your guests create unforgettable memories.
Versatile, experienced, and beautiful, our talented classical singer performs an excellent live music show each time she hits the stage. Our exceptional female vocalist can tailor her set list to fit most event themes and styles, and even offers to learn a song of your choice to perform at your upcoming gathering. Our wonderful female singer and crossover performer will create a high energy and emotional atmosphere that will surely compliment each section of your venue. A remarkable live music show that will keep your guests engaged and entertained throughout her 2 hour live music show.
An accomplished female vocalist, our dynamic sounding classical singer provides her own unique style and distinctive sound that transforms the cover songs she performs into her very own masterpieces. Our crossover performer will perform hits including "A Thousand Years" by Christina Perri, "Your Song" by Elton John, "Songbird" by Fleetwood Mac, and Madonna's "Crazy For You," to name just a few of the songs that can be included in our sensational female vocalists' live music show. The perfect live music entertainment experience for private parties, corporate events, drink receptions, live lounges, weddings, and more.
If you are interested in booking our amazing female vocalist for your upcoming special event or gathering, contact any of our helpful Scarlett Entertainment team members who will take care of your booking needs.
Pie Jesu – Andrew Lloyd Webber - Latin
Ave Maria – Schubert - Latin
Ave Maria – Caccini - Latin
Dafydd Y Garreg Wen/david Of The White Rock – Traditional Welsh Air
Il Barcaiolo – A Madame Coussy – Italian
Si Mes Vers Avaient Des Ailes – Reynaldo Hahn - French
Gretchen Am Spinnrade – Schubert - German
An Die Musik – Schubert - German
Lied Der Mignon – Schubert - German
Widmung – Schumann - German
Spring Sorrow – John Ireland - English
Where'er You Walk – Handel From Semele - English
My Ship – Kurt Weill's Lady In The Dark - English
Take O Take Those Lips Away – Madeleine Dring - English
Abide With Me – Christian Hymn By William Henry Monk English
On My Own – Claude-michel Schonberg's Les Miserables - English
Nella Fantasia – Ennio Morricone - English
Till There Was You – Meredith Wilson's The Music Man
Moon River – Henry Mancini From Breakfast At Tiffany's
Autumn Leaves – Eva Cassidy
Can't Help Loving Dat' Man – Jerome Kern From Showboat
Your Song – Elton John
Crazy For You – Madonna
Songbird – Fleetwood Mac
A Thousand Years – Christina Perri & David Hodges
Panis Angelicus – Cesar Franck - Latin
The Flower Duet – Leo Delibes' Lakme - French
Ella Fui La Tourterlelle! – Jacques Offenbach's Les Contes D'hoffmann - French
Ah! Je Veux Vivre – Charles Gounod's Romeo Et Juliette - French
Ach Ich Fuhl's – Wolfgang Amadeus Mozart's Die Zauberflote - German
Porgi Amor – Wolfgang Amadeus Mozart's Le Nozze Di Figaro - Italian
Dove Sono I Bei Momenti - Wolfgang Amadeus Mozart's Le Nozze Di Figaro - Italian
Batti Batti O Bel Masetto – Wolfgang Amadeus Mozart's Don Giovanni – Italian
Mi Chiamano Mimi – Giacomo Puccini's La Boheme – Italian
O Mio Babbino Caro – Giacomo Puccini's Gianni Schicchi - Italian
V'adoro Pupille – George Frideric Handel's Giulio Cesare - Italian
Lascia Ch'io Pianga – George Frideric Handel's Rinaldo - Italian
Dido's Lament – Henry Purcell's Dido And Aeneas - English
I Dreamt I D'welt In Marble Halls – Michael William Balfe's The Bohemian Girl - English
The First Time Ever I Saw Your Face – Ewan MacColl
I Want To Know What Love Is – Foreigner
Angel – Sarah McLachlan
More Than Words - Extreme
Slipping Through My Fingers – Abba
Hallelujah – Leonard Cohen
Nobody Does It Better – Marvin Hamlisch
My Heart At Thy Dear Voice/mon Coeur S'ouvre A Ta Voix – Camille Saint-saens' Samson Et Dalila – French
St. Nicholas at Wade Church
Brooke Taylor
Kent Chamber Choir
Laurence & Lori Crow
St. Nicholas at Wade Gardens
" Wow. Very well trained voice there!! Worthy of the Proms! "

Oliver Stephens
" What a wonderful, professional voice to have sing at our wedding. Made my Mum cry! What a lovely finishing touch. "

Laurence Crow