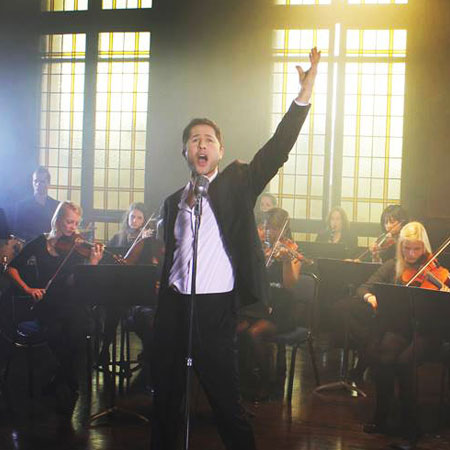 Classical Pop Artist
Sings an eclectic mix of classical, pop and cinematic influences
Has been likened to the classical superstars Pavarotti and Bocelli
Sings with a well loved sound and beautiful rich tones
Can perform as a dazzling soloist or with a 28-piece orchestra
Based in Cape Town and available to perform at events worldwide
Classical Pop Artist PHOTOS
Pop Singer Selim is South Africa's premier classical crossover artist. Described as a mix between Bocelli, Groban and Pavarotti, he is fast putting his signature stamp on a well-loved sound.
Trained as a classical singer, Selim's album consists of an eclectic mix of original compositions and interesting interpretations of popular gems, peppered with pop, classical and cinematic influences.
Described as, "an impressive new, proudly South African addition to the adult contemporary and crossover fields", this classical pop artist's voice is rich, warm and fluid.
Highlights of his career thus far include recording a duet with international supergroup Celtic Woman on their 2012 Christmas Album, as well as being invited by world-renowned Greek tenor Mario Frangoulis on a collaborative tour of South Africa in 2015.
Performing as a dazzling solo artist or with an impressive 28-piece orchestra, Selim's performances are guaranteed to be high quality.