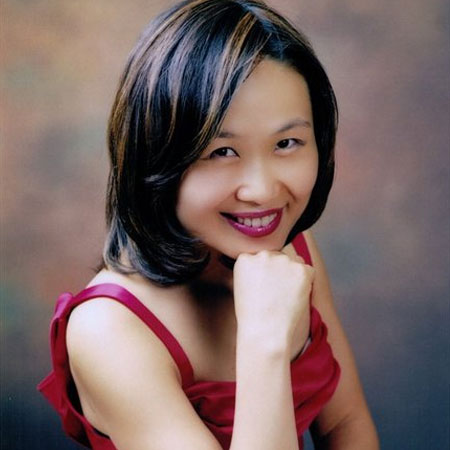 Classical Soprano: Mi-kyung
French operatic soprano with over 20 years of performing experience
Originally from Korea, Mi-kyung has performed across Europe
Popular with wedding ceremonies and elegant functions
Set list includes Strauss, Mozart, Puccini and Schumann
Based in Paris, and available to perform across France
Classical Soprano: Mi-kyung VIDEOS
Classical Soprano: Mi-kyung PHOTOS
This French operatic solo sensation, with over 20 year's experience, performs all the greats from Strauss and Mozart to Puccini and Schumann.
Originally from Korea, this powerful soprano has performed at events throughout France, as well as across Europe. Mi-kyung has also starred in some of the most well known operatic productions in Paris, including La Bohème.
Mi-kyung's repertoire also includes beautiful Korean melodies from her homeland. This performer is ideal as an accompaniment to any wedding ceremony or special occasion. Based in Paris France.
To find out more about how to book Classical Soprano: Mi-kyung contact our team of Entertainment Experts.
Mozart
Puccini
Bellini
Bach
Strauss
Monteverdi
Mahler
Schumann…
Haydn
Councils of Paris and Savigny sur Orge
Billettes festivals at Paris and Jazz Amarinois
Vocal band of Hurepoix
Lutèce orchestra...
Semper Opera at Dresde
Gif sur Yvette
US Army at Seoul
Christine Paillard
Theater of Meissen in Germany and Adyar in Paris