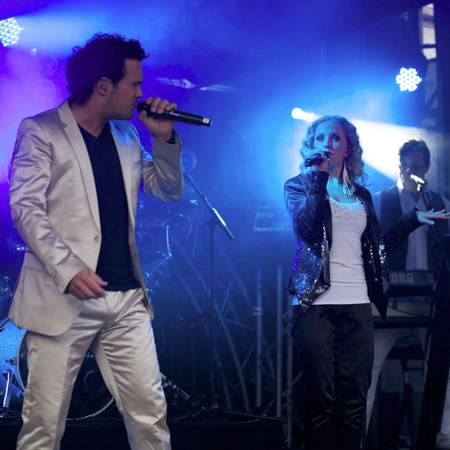 Clou Party Showband
High end Party Show band- popular with VIP parties & corporate events
Performed around the world for global brands & huge audiences
Also available to perform Ballroom, Jazz, with Dancers or Club set with DJ
Performing over 100 shows per year to over 80,000 spectators!
Based in Düsseldorf, Germany and available to perform worldwide
Clou Party Showband PHOTOS
Whether at a gala at the Hofburg Palace or the official opening of the world's largest computer expo, the performance of this covers band is sure to impress.  The professional group has an extremely versatile repertoire and line-up, which can be tailored to suit the occasion, venue or client requirements.
This group can perform a range of genres and shows to include a party set, dinner & lounge music, special bespoke set (can be a mix of party, dinner etc), standard & Latin American music and the club experience.
As well as singers and musicians, this act can provide DJs and dancers for a full scale show.
Ain´t Nobody - Chaka Khan
All night long - Lionel Richie
Angels - Robbie Williams
Beautiful Day - U2
Born This Way - Lady Gaga
California Gurls - Katy Perry
Can´t Help Falling In Love - Elvis
Celebration - Kool & The Gang
Clocks (Orig. and Cuban Version) - Coldplay
Closer - Ne Yo
Club Tropicana - Wham
Copacabana - Barry Manilow
Crying At The Discoteque/ September - Alcazar/ Earth Wind & Fire
Dancing Queen - ABBA
Danza Kuduro - Lucenzo
Don´t you/ With Or Without You - Simple Minds/ U2
Don't stop till you get enough - Michael Jackson
Easy - Lionel Richie
Enjoy The Silence - Depeche Mode
Fireworks - Katy Perry
Get Into The Groove - Madonna
Grease Medley (Summer Nights/ You´re The One I Want)
Heavy Cross - The Gossip
Hello - Martin Solveig ft. Dragonette
Hot Love - T Rex
I Gotta Feeling - Black Eyed Peaas
I Will Survive - Gloria Gaynor
I´m So Excited - Donna Summers
It´s Not Unusual - Tom Jones
Jungle Drum - Emiliana Torrini
Just Can´t Get Enough - Depeche Mode
Just The Way You Are - Bruno Mars
Kiss - Prince
Last Christmas - Wham
Let Me Think About It - Ida Corr
Like The Way I Do - Melissa Etheridge
Manic Monday - The Bangles
Mercy - Duffy
Mr. Bojangles - Robbie Williams
Mr. Saxobeat - Alexandra Stan
My Way - Robbie Williams
On The Floor - Jennifer Lopez ft. Pitbull
Outro Lugar (Another Star) - Stevie Wonder
Party Rock Anthem - LMFAO
Please Don´t Stop The Music - Rihanna
Pokerface - Lady GaGa
Price Tag - Jessie J
Pump Up The Jam - Technotronic
Raise Your Glass - Pink
Release Me - Agnes
River Deep Mountain High - Celin Dion
Rolling In The Deep - Adele
Sexmachine - James Brown
Sexy Back - Justin Timberlake
Show Me Love - Robin S.
Sing It Back - Moloko
Smooth Operator - Sade
Take On Me - AHA
The Best - Tina Turner
The Edge Of Glory - Lady Gaga
Tik Tok - Kesha
Time of my life (Duett) -Bill Medley & Jennifer Warnes (+ David Guetta)
Time Warp - Rocky Horror
Valerie - Amy Winehouse
Video Killed The Radiostar - Buggles
We are family - Sister Sledge
When love takes over - David Guetta feat. Kelly Rowland
Wonderwall - Oasis
1001 Nacht - Klaus Lage
99 Luftballons - Nena
Aber Bitte Mit Sahne - Udo Jürgens
Auf der Reeperbahn - Hans Albers
Der Kommissar - Falco
Ain´t No Mountain High Enough - Michael McDonald
Griechischer Wein - Udo Jürgens
Haus am See - Peter Fox
Ich war noch niemals in New York - Udo Jürgens
König von Deutschland - Rio Reiser
Mambo - Herbert Grönemeyer
Mit 18 - Westernhagen
Rote Rosen - Extrabrei Version
Schickeria - Spider Murphy Gang
Schüttel dein Speck - Peter Fox
Sexy - Westernhagen
Skandal Im Speerbezirk - Spider Murphy Gang
Über den Wolken/ Quando - Dieter Thomas Kuhn
Viva Colonia - Die Höhner
People Everyday - Arrested Development
Last Night A DJ saved My Life - Indeep
Let´s Talk About Sex - Salt´n´Pepper
Volare - Gypsy Kings
Soy - Gypsy Kings
Bamboleo - Gypsy Kings
1999 - Prince
Are You Gonna Go My Way - Lenny Kravitz
Barbra Streisand - Duck Sauce
Can´Get You Out Of My Head - Kylie Minogue
Finally - Ce Ce Penis
Gypsy Woman (She´s Homeless) - Crystal Waters
Higher - Taio Cruz feat. Kylie Minogue
I Came 4 U - Disco Boys
I´m Horny - Mousse T
Kiss - mPrince
Ladies Night - Kool & The Gang
Long Train Running - Doobie Brothers
Purple Rain - Prince
Push The Feeling - Nightcrawlers
Reggae Night - Jimmy Cliff
Space Cowboy - Jamiroquai
Teenage Dream - Katy Perry
Weekend - Michael Gray
After The Fire - 1980 F
Git Solo Riffs - Mix
Hot Wired - Brent Mason
Insomnia/Pjanoo - Faithless
Sirtaki - Zorbas
Expressway - Mezzoforte
Lets Go Dancing - Kool & The Gang
Sunshine Day - OSIBISA
Hot Hot Hot
I Feel Good - James Brown
Alore En Danse - Stromae
I Know You Want Me (Calle Ocho) - Pitbull
I Like To Move It - Reel 2 Real
Rapper´s Delight - The Sugarhill Gang
Blame it on the boogie - Jackson 5
Don't stop the music - Lionel Richie
Express Yourself - Madonna
I´m Outta Love - Anastacia
Like A Virgin - Madonna
Only Girl - Rihanna
S & M - Rihanna
Who´s That Chick - Rihanna
Highway to hell - ACDC
Jump - Van Halen
Let me entertain you - Robbie Williams
Proud Mary - Tina Turner
Rebel Yell - Billy Idol
Rocking All Over The World - Status Quo
Satisfaction - Rolling Stones
Walking By Myself - Gary Moore
Sharp Dressed Man - ZZ Top
Tush - ZZ Top
Ding - Seed
Ritter Sport 700 years - Jubilee
Eurotraining - Mercedes Benz Stuttgart Berlin and Alicante
Monaco Sporting Club - Skoda Awards
Dental Fair Cologne
Schwäbisch Hall BSH Top100 Gala
Airbus KickOff Bremen
Microsoft Munich
Metro-Group Open Air Düsseldorf
Iveco International Event Duisburg
Pacha Ibiza
40. German Filmball (2007-2015)
Triple Partys FC Bayern München (Munich Berlin London)
Ball of German Sales agency in Bejing
24h Race Nürburgring.
Robinson Club Mallorca New Years Eve
"Herz für Kinder Gala" Berlin Axel Springer
Russel Scotland Fair Düsseldorf
Sparkasse Jubilee / VIP Leverkusen
EDEKA Training - Hamburg
Stadtwerke Remscheid Jubele
And many more...
Harry Brot 125 years - Jubilee-Tour
IDEA ARTICLES RELATED TO Clou Party Showband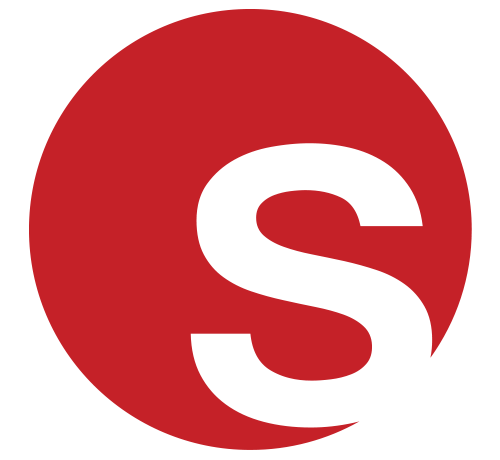 Top UK Bands & Live Music To Book This Summer
Top UK Bands & Live Music Ideas for Summer Events
Grace Henley
|
11/05/2021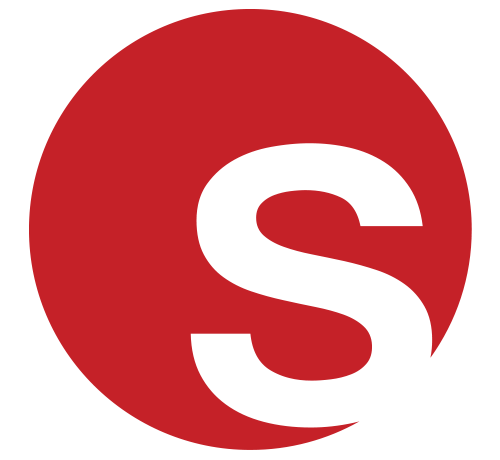 How to Surprise Millennials and Draw Social Influencers to Your Event Using Experiences
How to Surprise Millennials and Draw Social Influencers to Your Event Using Experiences
Grace Henley
|
12/10/2018