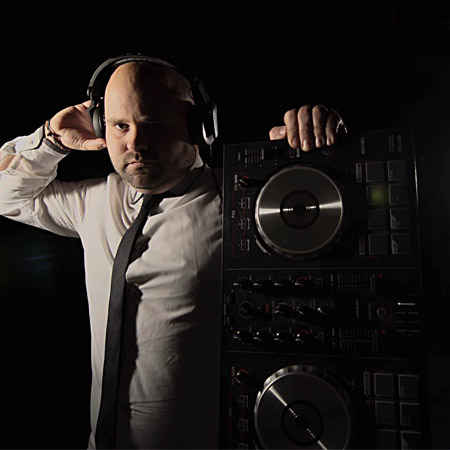 Club DJ Barcelona
An experienced and exciting club DJ that'll provide the ultimate soundtrack for your special event.
Fantastic party DJ whose able to adapt his performance to fit any theme or style.
Fun filled DJ has performed for Guess, Sephora, Panasonic, and other high profile brands.
Club style music ideal for corporate functions, themed occasions, festivals, and more.
Book club style entertainment across Spain and worldwide.
If you're actively looking for a skilled club DJ or party DJ that'll set the dance floor a blaze at your upcoming special event, book our electric disc jockey that'll provide your upcoming event or gathering with exceptional club style music that'll see your guests rushing to the dance floor. Our wonderful DJ will bring the underground world of clubbing to your event with his artistic club style entertainment that'll see your event transform into a budding night club that'll have guests reeling in unforgettable memories and experiences as they dance the night away, 
Our experienced club DJ has worked with a vast range of high profile clients that includes Guess, Sephora, Panasonic, and Vogue to name a few, and showcases himself as a highly adaptable party DJ that can offer his disc jockey services in a personalized package that'll give your special event a unique edge, as our DJ ensures no two shows are a like. Our fantastic disc jockey will fill your venue with wonderful club style music, engaging guests with fun and uplifting lighting rigs and offering the possibility of an exhilarating percussion show. Guests will surely love our skilled club performer. 
Catering to all musical tastes, our club style entertainment experience has been around the world, our sensational party DJ has performed at the Women's International Film Festival in Miami and The Fashion Night Out in Madrid, and is now looking to bring his fantastic and exciting club atmosphere to your upcoming event. The ideal entertainment option for corporate functions, festivals, product launches, fashion shows, themed events, and much more. 
If you're interested in booking our exceptional club DJ and want to treat guests to wonderful club style music, contact our always helpful in house team here at Scarlett Entertainment, as our helpful entertainment experts will be more than happy to assist you throughout our booking process.