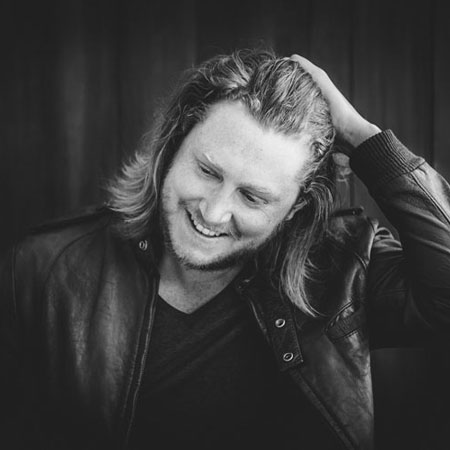 Comedy Host
The newest rising star on the UK comedy scene having dominated the comedy stages of New Zealand for the last five years
Has won four NZ Comedy Guild Awards, including Best Newcomer, Billy T Award and more
A trained criminologist this intellectual comedy host focuses on topics such as; primatology, criminology, social media and politicians
A TV comedian who has appeared on Maori TV's Crack Up. Rhys Darby's Short Poppies, TV3's AotearoHA: Rising Stars and TV ONE's Cover Band
Based in the UK and available for worldwide bookings
Having dominated the stages of New Zealand, our comedy host is taking the UK by storm with his intelligently funny comedy act that is hilariously relatable. Having trained as a criminologist, he brings his contradictions and low key style confidence to every show finding humour in diverse topics.
With a talent for rapid audience interaction, he has the ability to have you in fits of giggles as well as feeling smart all at the same time. A cleverly researched comedian who is thoroughly relatable, this comedy host will leave your guests laughing all evening long at his hilarious stand up.
Having won four NZ Comedy Guild Awards, including Best Newcomer, the much coveted Billy T Award as well as many others, this event comedian uses an interdisciplinary mix of the self-deprecating, satirical and hyperbolic to much success.
Presenting information that combines the informative and personal with his own observations, this TV comedian gets roars of laughter from his audiences. With an effortless confidence and talent for engaging with all audiences this brilliant comic is the perfect comedy host to get your guests warmed up before your guest speaker, CEO or award nominees at your gala dinner, corporate event and private function.
A TV comedian who has appeared on Maori TV's Crack Up. Rhys Darby's Short Poppies, TV3's AotearoHA: Rising Stars and TV ONE's Cover Band, he is constantly making people laugh wherever he goes.
Also available as a stand up comedian, this brilliant performer will have everyone laughing uncontrollably in a matter of minutes. Having previously been a criminologist, there is a certain degree of scientific reason to his material with his intellectual wit constantly on point. Perfect for corporate events, private functions, gala dinners, comedy shows and awards ceremonies.
To book our comedy host or for more information, contact our Entertainment Specialists today.
NeoPost
UK Corporate Clients:
United Talent Agency
Fareshare
" Matt was a huge success and he found the perfect balance of adding some humour to the event whilst still ensuring our key messages were delivered in an effective way. Matt was a big hit with everyone who attended. We'd definitely recommend Matt and would happily book him again if the opportunity arises "

Project Manager, NeoPost
" A huge thank you for sending Matt to our Christmas party. He was a huge hit and got the measure of the many personalities in our office spot on. We would love to have him back next year. "

United Talent Agency
" He went down a storm.. we loved his cultural comparisons and knowledge sharing of New Zealand customs. Our Chief Executive thought Matt was great – always a tall order. Massive thanks to Matt and to you for setting us up. "

Director of Marketing, FareShare