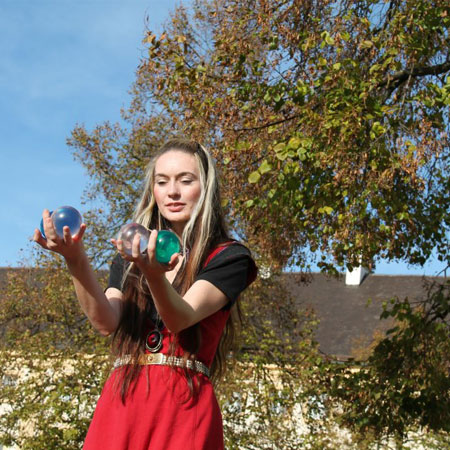 Contact Juggler Munich
An incredible performance that defies the laws of gravity
Elegant & graceful choreographies will captivate audiences of all ages
Offers an extensive range of themes complete with extravagant costumes
Previous clients include BMW, Porsche, Zurich, Mercedes Benz...
Based in Munich & available to perform at events worldwide
Contact Juggler Munich PHOTOS
Contact juggling is a unique and unusual art form that seems to defy the laws of gravity. This contact juggler manipulates beautiful coloured crystal balls with an elegant and graceful choreography that will captivate audiences young and old.
She has performed at numerous medieval markets, town festivals, birthday parties, weddings, fairs, corporate events and music videos across Germany. She offers a large and varied range of extravagant themed costumes that would perfectly compliment any event. If the theme or costume your desire isn't amongst her collection then she is happy to create a bespoke costume on request.
Ball Fairy / Kug Pixies
Authentic costume ideal for fantasy events, medieval fairs, festivals and garden events.
Dryad / Tree Nymph
A walkabout character inspired by ancient myth. Can perform solo or as a duo. Ideal for fantasy and garden events.
The Galaxy Show
Audiences are taken to a place in space before there was time with this graceful performance.
The Siren
The siren is a mystical and hypnotic character, elegant choreography and beautiful crystal balls will mesmerise audiences.
Nostalgia
Inspired by Steampunk and the Victorian era.
Medieval Classic
Classic red medieval dress or a fantasy inspired leather outfit.
The Frog Princess
Costumed in a flowing white dress, with white crown and frog, this is the princess from the well loved fairy-tale - The Princess and The Frog. Ideal for children's parties, fantasy events galas, this small drama featuring contact juggling will delight audiences.
The Seer
Inspired by the prophecy of the seer, this performance incorporates spoken excerpts from the Norse creation story, songs and beautiful costumes alongside stunning contact juggling.
Water
Richly decorated in beads and shells, this act can be performed solo or as a duo.
Euro Financial Service Gmunden
Mercedes Benz Salzburg
BMW Munich
Police headquarters of Upper Bavaria South
NAVC Automobile Association
Kulturpavillon Munich
City Gallery Passau
LWL Industrial Museum Hattingen / NRW
TV
MDR - Interview "On site at Four"
Uschi house Tüßling
Fischerstueberl Attel
Kult Hotel Ingolstadt
Arterhof Bad Birnbach
Medieval Markets
Ortenburgers Jousting
Knights hard Amerang
Roseburg
Castle grave hard Nuremberg
City Festivals
City Festival Mühldorf
Schrannenplatz hard Schrobenhausen
Therme Johannesbad
Poseidon Therme Bad Griesbach
Therme Bad Wörishofen
Tattoo Conventions
Tattoo Convention Rosenheim
Festivals
Sinnflut Festival
Alpenflair Festival Natz
Companies & Fairs
Zurich Insurance - Dinner Show for 1000 customer
Porsche Postpalast Munich
Consumenta Nuremberg
Institutions & Organizations
retex workshops
Vocational school Pegnitz
JCI Lower Bavaria
Nibelungen Centre Passau
BR talent show "Mia san mia"
Reports on medieval markets
Discos & Theme Restaurants
Crystal Club Kolbenmoor
Knoxoleum Burghausen
Ara Hotel Ingolstadt
Middle Ages in Munich
Medieval market Büdingen / Hessen
Cave Gladium
Burgfest Lichtenberg
City Cycling Regensburg
Dresden City Festival
Night Market Ammersee
Spa
Therme Erding
Wonnemar Therme Ingolstadt
Tätowierfestspiele Salzburg
Elves Festival Blumenthal
Fantastica Festival
Nostalgia Festival in Moss
Allianz Tower Frankfurt / Main
IDEA ARTICLES RELATED TO Contact Juggler Munich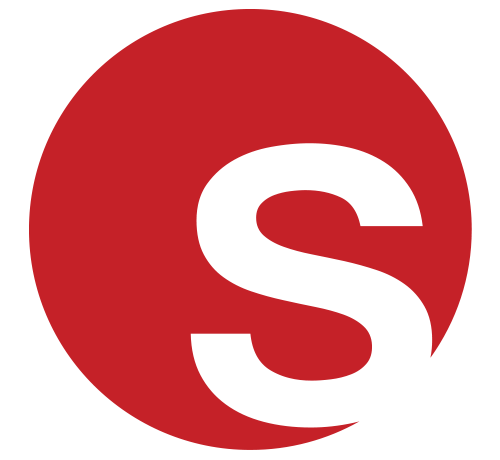 The Greatest Show On Earth 250 Years Of The Circus
The Greatest Show On Earth 250 Years Of The Circus
Grace Henley
|
23/04/2018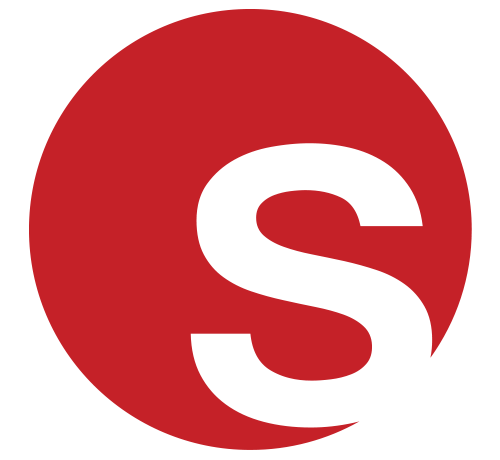 Exclusive Q&A with our fantastic Holland based street theatre company
Exclusive Q&A with our fantastic Holland based street theatre company
Grace Henley
|
02/02/2016