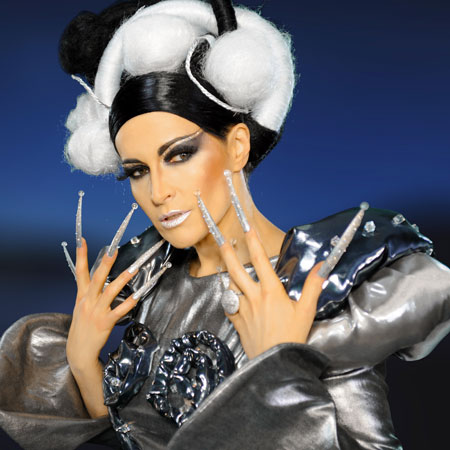 Contemporary Opera Diva
International classical crossover opera diva combining traditional opera with contemporary music styles
Acclaimed for her ability to sing the aria of Plava Laguna from The Fifth Element
Has performed at prestigious events all over the world and for celebrities, Arab sheiks and presidents
Has released music on major record labels and sing in 11 different languages
Based in Moscow and available for events all over the world
Contemporary Opera Diva VIDEOS
Contemporary Opera Diva PHOTOS
Our incredible Contemporary Opera Diva is an astounding, internationally travelled singer from Moscow. Her unique and distinguished performance style is a combination of traditional classical opera fused modern musical styles in an operatic classical crossover that has been stunning audeinces the world over. 
The modern opera singer has an incredible vocal range of five octaves, from the lowest contralto to the highest soprano, and can sing in 11 different languages. She is highly acclaimed for her ability to sing the jaw-dropping aria of Plava Laguna from film The Fifth Element. 
The Contemporary Opera Diva is a very popular choice for prestigious events, VIPs and high-end functions with previous performances for International Forums under the patronage of Pierre Cardin, Royalty, Imperial, Political, Financial and Court Balls, World Economic Forums, and events with Hollywood celebrities and Arab Sheiks and the Inaugurations of Presidents. She has performed to audiences of tens of thousands. 
The modern opera singer's discography spans across 19 records on some of the largest record labels such as EMI and Universal Music. She has done collaborations with the likes of Sarah Brightman, Vanessa Mae, Charlotte Church, Donna Summer, Ernesto Cortazar and Sissel. 
This extraordinary modern opera diva can bring her astonishing live performance to your event. If backed by an orchestra, she will create a truly memorable experience that guests will not forget and they can provide their own Russian Orchestra with up to 70 members.
To book the Contemporary Opera Diva for your event, please get in touch with our team at Scarlett Entertainment.
A. Dvorak E. Laguna - Love in Dream
A. Galbiati E. Ramazzotti Cher - Piu Che Puoi
A. Kremer - Tango
A. L. Webber - Memory
A. L. Webber - Music of the night
A. L. Webber - The Phantom of the Opera
A. L. Webber D. Blek - Amigos para siempre
A. Rich J. Friedman - Run To You
A. Safina - Il Mirto E La Rosa
A. Safina - Luna
ABBA - Happy New Year
B. Kaempfert - Strangers in the night
C. Dion J. Horner - My Heart Will Go On
Ch. Aznavour - Un Vie D`Amour
Ch. Chaplin - Smilе
Christina Aguilera L. Perry M. Ronson - Hurt
D. Bembo - Tu Cosa Fai Stasera
D. Foster T. Renis Carole Bayer Sager A. Testa - The Prayer
D. Marouani - After All
D. Marouani L. Voropaeva - Change a Life
D. Parton - I will always love You
De Curtis - Torna a Surriento
E. Carmen - All By Myself
E. Curtis - Torna a Surriento
E. Diadura - Mommy
E. Grieg - Solveig's Song
E. Kalman - Aria Gräfin Mariza
E. Kalman - Dou Silva and Edvin
E. Kalman - Fedora's Aria
E. Kalman - Heia
E. Kalman - I Love You - Duo Theodora and Mister X
E. Kalman - Karambolina
E. Kalman - Silva's Aria
E. Laguna - Lullaby
E. Laguna - Prayer
E. Laguna - Revival
E. Laguna - Waltzing Song
E. Laguna I. Krutoy - To my Friend
E. Laguna P. Fomitchev - Galadriel
E. Laguna P. Fomitchev - Nostalgia
E. Laguna P. Fomitchov - Vocaliz Bird
E. Sierra - The Fifth Element
E. di Capua - O sole Mio
Emma Shapplin- Spente le stele
F. Cilea - E la solita storia del pastore
F. Lai - Love story
F. Lai - Scene D'Amour
F. Legar - Vilja
F. Lehár - Duo Hanna et Danilo
F. Lehár - Duo Valentina and Kamilla
F. Mercury - Who Wants To Live Forever
F. Peterson - Running
F. Sartori L. Quarantotto - Canto Della Terra
F. Sartori L. Quarantotto - Time To Say Goodbye
F. Schubert - Ave Maria
F. Schubert - Ständchen
G. Amoruso S. Cirillo - Le tue parole
G. Bizet - Habanera
G. Donizetti - Duo Sulla tomba
G. Donizetti - Il dolce suono
G. Donizetti - Regnava nel silenzio
G. Donizetti - Una Furtiva Lagrima
G. Donizetti E. Serra - The Fifth Element
G. Gershwin - Summer Time
G. Giacomelli A. Vivaldi - Sposa Son Disprezzata
G. Puccini - E lucevan le stelle
G. Puccini - Mi chiamа no Mimi
G. Puccini - Nessun Dorma
G. Puccini - O Mio Babbino Caro
G. Puccini - Recondita Armonia
G. Puccini - Un bel di vedremo
G. Puccini - Vissi D'arte
G. Puccini - Waltz Musetta
G. Puccini E. Laguna - Turandot
G. Rossini - Tarantella Napoletana
G. Verdi - Addio del Passato
A. Borodin - Prince Igor
G. Verdi - Caro nome
G. Verdi - E Strano
G. Verdi - La donna e mobile
G. Verdi - Libiamo
G. Verdi - Love Theme of Violeta
G. Verdi - Pace mio Dio
G. Verdi - Sempre liebera
G. Verdi - Tacea la notte placida
G. Verdi - Tutte le Feste
G. Weiss H. Peretti L. Creatore - Can't help falling in love
H. Davis B. West W. Hutch B. Gordy - I'll Be There
Händel/Giacomo Rossi - Lascia ch'io pianga
J. Amoruso S. Cirillo - Le tue parole
J. Kern - Smoke
J. Lennon P. McCartney - Because
J. Offenbach - Barcarolle
J. Rodrigo A. Segura - En Aranjuez Con Tu Amor
J. Strauss - Adel's Aria
J. Styne - People
K. Sen-Sans - Karnaval
K. Sen-Sans - Mon coeur s'ouvre a ta voix
K. Velazquez - Besame-Mucho
L. Beethoven - Moonlight Sonata
L. Bernstein - Girl's song
L. Bernstein - Maria's song
L. Dalla - Caruso
L. Denza - Funiculi Funicular
Lara Fabian - Je T'aime
Leo Delibes - Duo Flowers
Leo Delibes A. de Musset - Bolero
Leo Delibes A. de Musset - Les Filles de cadix
Leo Delibes E. Laguna - Coppelia Waltz
M. Jackson - Childhood
M. Jackson - Eath Song
M. Jackson - I just cant stop loving you
M. Jackson - Little Susie
M. Jackson - Music and me
M. Jackson - You Are Not Alone
M. Jackson L. Richie - We Are The World
M. Jackson R. Thicke G. Lewis J. Kaahn - Fall Again
M. Leonkavallo - L'aurora di bianco vestita
M. Masser - Saving All My Love For You
M. Masser G. Goffin - Do you know
M. Segal Ehud Manor - Sipur
M. Segal Harriet Schock - Don Juan
M. Segal Harriet Schock - Dreamers
Mariah Carey W. Afanasieff - My All
Mozart - Voi che sapete
N. Brodszry - Be my love
N. Rimsky-Korsakov - Marfa`s Aria
N. Rota - Romeo and Juliet
Neapolitan song - Santa Lucia
P. Anka J. Revaux C. Francois - My Way
P. Fomitchov - Ave Maria
P. Guerrini G. Calabresse - L`abitudine
R. Cocciante L. Plamondon - Belle
R. Cocciante L. Plamondon - Le Temps Des
R. Cocciante L. Plamondon - Les Oiseaux Quon
R. Cocciante L. Plamondon - Les Portes De Paris
R. Cocciante L. Plamondon - Lune
R. Cocciante L. Plamondon - Tu Vas Me Deturuire
R. Cocciante L. Plamondon - Vivre
R. Cocciante Luc Plamondon - Ma Maison Cest La Maison
R. Leoncavallo - Recitativo ed Arioso di Canio
R. Strauss - The dark of night
R. Falvo E Fusco - Dicitencello Vuie
T. Albinoni - Adagio
U. Vzorov - Art never dai
U. Vzorov - Funny passions
U. Vzorov - Musa's Aria
U. Vzorov - Prince & Rose
V. Bellini - Casta Diva
V. Ovsyanikov E. Laguna - Oda of Love
Е. Laguna I. Krutoy - When close my eyes
G. Verdi - Ah forse lui
" When she starts singing it feels like it is unearthly voice. That sky itself is singing by her voice thus finely and expressively. She presents every tiny nuance of the performed musical compositions. "

John Travolta
" Especial charm in the performance is added by the unusual timbre and soul of her unforgettable voice. It is absolutely different from the traditional classical singing. Although in her repertoire there are sometimes classical arias, it seems that the music didn't come from past centuries but is heard from the far beautiful future. "

David Campbell (Arranger, composer and conductor - the holder of 50 Grammy Awards, 2 Oscar Awards and 450 Gold and Platinum albums for working with the artists of high top level in the world music)
" Any appearance from her on the stage promotes unforgettable experience. She acts as a magnet to attract views of all the spectators with no exception. And this should come as no surprise. Her plastique, unlimited charm and rare unforgettable voice charm from the first moment, and the beauty and grace of the singer cannot leave cold any of the spectators "

Pierre Cardin
IDEA ARTICLES RELATED TO Contemporary Opera Diva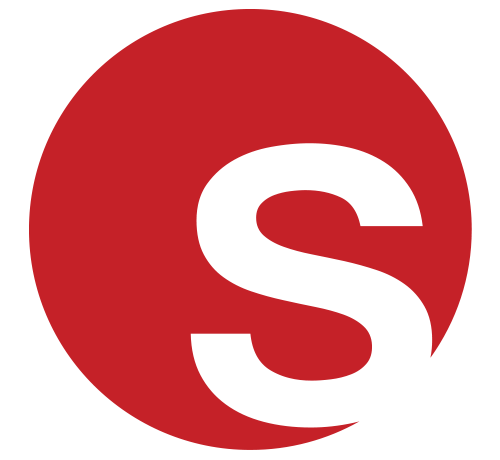 Music Entertainment With A Twist: Expect The Unexpected
Music Entertainment With A Twist: Expect The Unexpected
Grace Henley
|
28/03/2017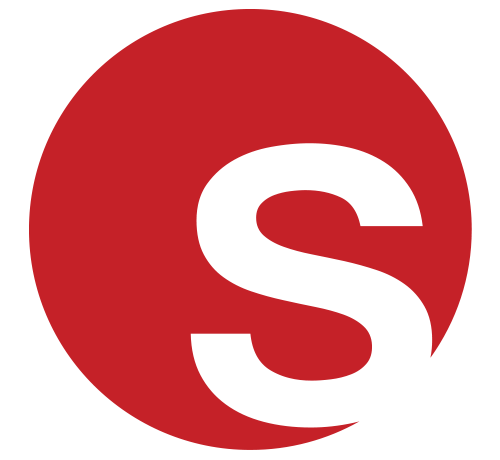 An Interview With Our Glass Harp Duo
An Interview With Our Glass Harp Duo
Grace Henley
|
18/09/2015