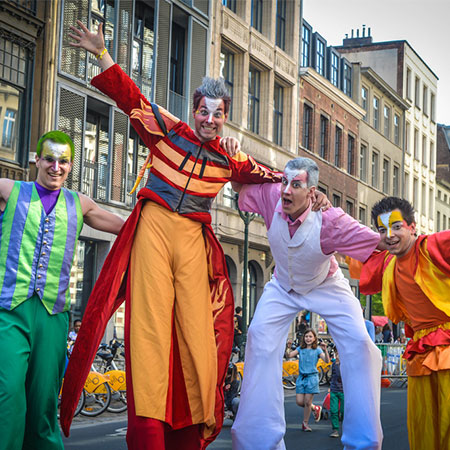 Customised Stilt Walking Act
Perfect 'meet and greet' option, which makes it ideal for events' and parties' entrances
Costumes can be tailored and new outfits especially designed for your event
Different types of stilts can be used depending on the occasion
Satisfied clients include BMW, Circus Ronaldo and Cirque du Soleil
Based in Belgium and available for performances worldwide
Customised Stilt Walking Act PHOTOS
Are you of those who think first impressions count? Then this Customised Stilt Walking Act can be the perfect choice if you wish to hire a meet and greet service. They can guarantee guests' entrance to your event to be funny and enjoyable. Our stilt-walking act is unique and funny due to the captivating and energetic personality of these versatile stilt walkers. Their performance can be adapted to different type of audiences.
Our entertainers take into high consideration people's reactions to their moves, so they will never get too close or too friendly with someone not happy to be 'bothered'. Interaction with audiences of different countries is possible because of their fluency in Dutch, French and English. With their stilts, they have jumped from Belgium to as far from their home as China and Canada to perform for many renowned brands such as BMW, Circus Ronaldo and Cirque du Soleil.
Hire one, two and up to four performers and choose the type of stilts you'd like them to wear. They can wear walking stilts designed for performances that require greater control and balance. They allow higher jumps and a wider range of movements when running. If, on the other hand, you're looking for some giants walking around and greeting your guests, our versatile stilt walkers can also make it happen for you!
As its name suggests, this customised roaming act allows all type of customisation options including the inclusion of your logo, brand or banner. Costumes can be tailored appropriately to fit your requirements, and even brand new outfits can be created if desired.
In addition to the above, our versatile stilt walkers are happy to perform outdoors, weather permitting. But even so, these professional performers can make it through the rain if weather unexpectedly changes.
If this Customised Stilt Walking Act seems like the perfect fit for your event, themed party or street show, contact us today and enquire about it. Further details on this act can be discussed with Scarlett Entertainment specialists.
BMW
Circus Ronaldo
Koksijde-Oostduinkerke Tourist Office
Pepsi
Tomorrowland
160year Katoennatie
Chassepierre street theatre festival
Cirque du Soleil
Nextel
Sportizon
Free Univeristy Brussels
Audi
" Working with you in the past eight years has always been a pleasure. You are always very enthusiastic in everything they do. I hope we can keep working together for many many years! "

Nathalie Phlippo, Koksijde-Oostduinkerke Tourist Office
" It was a pleasure working with the guys. The costumes used were tailor-made especially for our event, which was great. I only have positive comments about it "

Johanna Steegen, Events coordinator at VUB (Free University Brussels)
" They are professional performers, strong in respecting timings and extremely good executers. They deliver a very professional service "

Nik Schotsmans, Head of Brand Activation at Sportizon
" They're one of my favourite entertainment suppliers. They provide a high-end entertainment service. It's always a pleasure to work with them. Do not have any doubts about their integrity and creativity. "

Nicola Bové
" One of them performed 40 times for us as a knights trainer for the new space saga movie. He is a very passionate and pro active person "

Wouter Synquintyn, BC services, Disney Belgium
" It was great to have you in our Circus' special Christmas edition! You are very talented entertainers and your skills on the stilts are amazing "

Danny Ronaldo, Circus Ronaldo
IDEA ARTICLES RELATED TO Customised Stilt Walking Act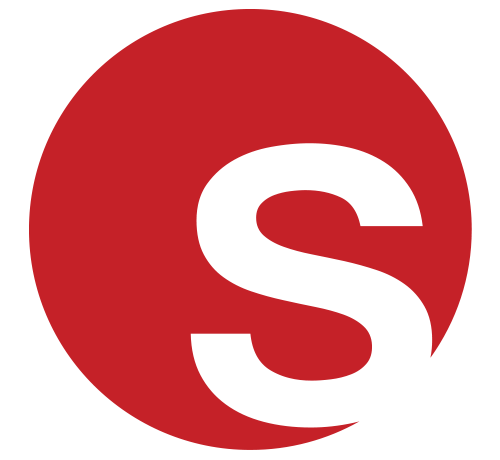 The Greatest Show On Earth 250 Years Of The Circus
The Greatest Show On Earth 250 Years Of The Circus
Grace Henley
|
23/04/2018