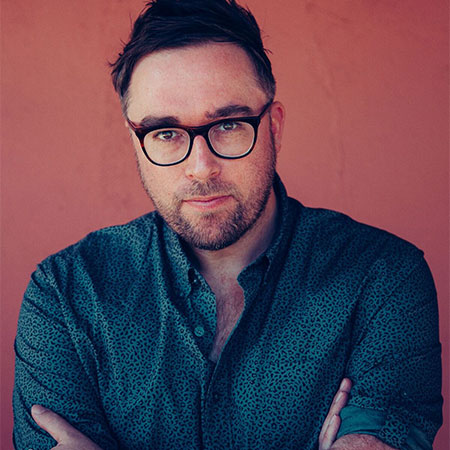 Danny Wallace
Award-winning comedian, event, radio and TV presenter won a Bafta Games Award and is a popular after dinner speaker
Author of the best-selling comic novel 'Charlotte Street', Danny is also a former BBC comedy producer
A contributing editor at British GQ, his award-winning weekly column reaches 1.3 million readers
Presenter of the Triple Dony Award-winning Xfm Breakfast Show and PAA Columnist of the year 2011
Danny Wallace is based in London and available for bookings across the UK and worldwide
Defined as a modern Renaissance man, Danny Wallace is a British event host, author, radio and TV presenter. Also an actor, columnist and screenwriter, Danny started and led his own 'cult' movement.
He started his career as a writer creating some pieces for Dead Rinters and The Mighty Boosh. Danny leapt to fame when he challenged fellow comedian and flatmate Dave Gorman to find 54 people with the same name. The award-winning stage show 'Are you Dave Gorman?' followed by a book and a BBC series
An accomplished author, Danny has published stories about madcap personal experiments and also novels. In his book 'Join Me', he started a movement called  'Good Fridays' that encourage readers to perform an act of kindness every Friday. In 'Yes Man', Danny made the decision to say yes to everything he was offered, including the things he would normally have rejected. This experiment inspired a film starring Hollywood star Jim Carrey.
This English author has also written about other social experiments such as his journey to the centre of the universe, his attempts to restore contact with school friends and how to face modern dilemmas. Also a comic novels writer, he has written two: 'Charlotte Street' and 'Who Is Tom Ditto'?
Our event host and comedian has also shared his curious experiments wit the world on TV. He once started his own country and analysed what a country is on 'How to Start Your Own Country'. Danny also hosted BBC One's 'He's Having a Baby', 'Castaway', 'Danny Wallace's Hoax Files' and an episode of 'Horizon', where he examined the similarities of chimpanzees and human beings. Other TV apprearances include 'Test the Nation', a TV programme he co-hosted with Anne Robinson and various shows on BBC 6Music, Absolute Radio and Xfm.
Our event host and comedian has acted in the IT Crowd and won a Bafta for his work narrating Assassin's Creed. On top of that, he writes an award-winning weekly column called 'Danny Wallace is a Man'.
Eloquent and quick-witted, he's also a very popular award ceremony host and after dinner speaker. A video game aficionado, he had the privilege of hosting the Bafta Games in 2017
If you would like Danny Wallace to host your upcoming event, get in touch with us today and make an enquiry. Our dedicated team of Entertainment Coordinators will be more than happy to answer all the questions you may have about this after dinner speaker and assist you in the booking process.
" Danny delivered on every aspect. He was flexible with timings / plans for the day, his presentation was well thought-out and delivered, and he engaged with the audience very well. Not only was he popular and easy to talk to at the event, but he also engaged with the guests before and after the event on social media. We would recommend Danny to anyone holding a corporate event. Many in the audience commented that he is the best presenter we have had. He stuck around for drinks after the event and was inundated with postive comments from the guests. His jokes were spot on for the crowd, and they all enjoyed it. "

Wildwood​