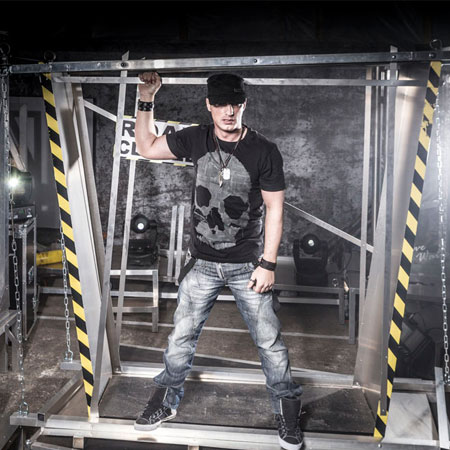 Daredevil Stunt Show
Internationally renowned stunt artist performs more than 500 shows every year
Stunt act has over 16 years of experience entertaining international audiences
Incredible escapes include chains, straight jackets, fire & tanks of water!
Perfect for theme parks, gala dinners, PR stunts, TV & corporate events
Book our daredevil stunt show for events in Germany & worldwide
Daredevil Stunt Show PHOTOS
Our incredible stunt artist and daredevil stunt act will wow audiences with an impossible extreme stunt show! Also an incredible escapologist, he offers extreme entertainment that challenges the limits of the human body.
With over 16 years experience entertaining international audiences with extreme entertainment, our escapologist and stunt artist has perfected an impressive range of stunt acts that will leave audience members utterly speechless and completely baffled. A master magician and adrenaline king, in his extreme stunt show you will witness his escape from a 600-litre tank of water, the electric chair, fire ropes and much more. There is seemingly nothing this man can't do. In fact he broke records when he escaped from the tracks of Europe's largest roller coast 'GeForce' in 2002.
Performing solo or with his fantastic daredevil assistant our escapologist puts on a sterling extreme stunt show that is not to be missed! Our stunt artist can also create custom, tailor-made extreme entertainment options that incorporate specific objects, products and even locations. This makes him the perfect choice for PR stunts and promotional events, product launches and corporate events. You can also book our daredevil stunt act to perform at theme parks, hotels and resorts.
Performing more than 500 shows every year, our stunt artist and escapologist is internationally renowned for his adrenaline-filled, thrilling stunt productions. Book our stunt act for your event and treat audiences to a performance that they will never forget.
Scarlett Entertainment has years of experience pairing fantastic entertainment options with events to create amazing experiences for attendees. Our team of expert entertainment coordinators are on hand to not only book your entertainment, but also provide custom entertainment options that have been perfectly tailored to suit your entertainment needs. Get in contact with our team today and start the journey towards booking unforgettable event entertainment.