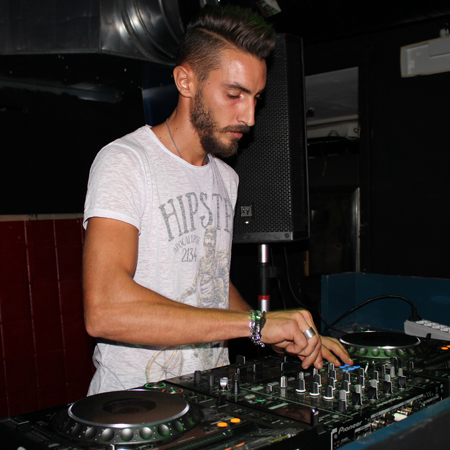 DJ in Florence
Experienced and versatile DJ that tailors his performances to the tastes of his clients
Mixed repertoire spans from deep house and dance music to hip hop, chill out and much more
Has performed at notable nightclubs, huge outdoor festivals and multiple private events
An exceptional choice for private events, weddings, corporate functions and public celebrations
Has access to some of the best equipment in the business to suit the demands of your event
If you are looking to book a versatile and dynamic DJ in Florence you have come to the right place. The Italian DJ is ideal for clients seeking a disk jockey who can play a bit of everything or completely tailor his sets to their preferred styles of music. 
Eclectic and versatile DJ in Florence 
With experience as both a club and wedding DJ, he has an undeniable ability to cater to the tastes of his clients whilst knowing the best possible tunes to play. He is available for events throughout Italy providing service as an open-format or mixed-style DJ. This means he will completely take on board the demands of his client and curate the music according to what they would like to hear. The Italian DJ's mixed repertoire spans from deep house and dance music to hip hop, chill out and much more. 
Mixed Style DJ perfect for any occasion
Our mixed style DJ in Florence is a great choice for private events, weddings, corporate functions and public celebrations. He can easily accommodate the ambience you are looking for. His credible musical abilities allow him to create a laid-back atmosphere in a lounge or drinks reception environment all the way to filling up the dance floor with some the most upbeat hits around. 
An experienced event and wedding DJ you can count on
The Italian event DJ has been crafting his skills behind the decks for years. He has performed at notable nightclubs, huge outdoor festivals and multiple private events as well as receiving mentoring from our own esteemed DJ Lorenzo. Thanks to the latter, he has access to some of the best equipment in the business to suit the demands of your event. 
If you would like to book this experienced Italian event DJ, give us a call today.