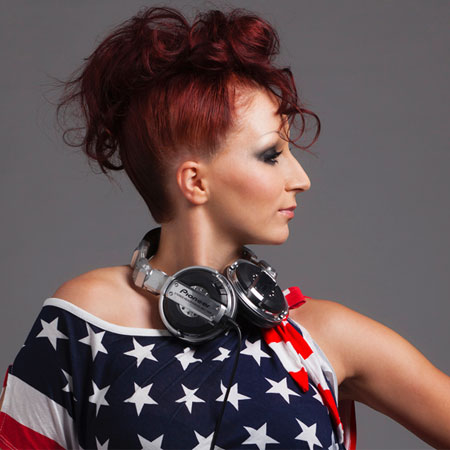 Djane Riva
Austrian Djane who is regarded as one of the best acts in the country
Every set is unique as she mixes a range of genres with her own style
Has performed alongside world famous DJs including, Tiesto & CJ Stone
Her contagious energy & explosive beats guarantee every event is a success
Based in Austria & available to perform at events worldwide
Spinning turntables since the age of 16 our super talented Austrian Djane is regarded as one of the best acts in the country.
With a passion for 80s, 90s and rock music, Riva ensures that every set is unique as she mixes a broad range of genres with her own individual musical style.
With many years of experience behind her, Riva has toured clubs in Austria, Germany, Switzerland and Italy and with a special feel for entertaining the crowd. She has also performed alongside world famous DJs including, Tiesto, Markus Gardeweg, CJ Stone, Tom Novy, Barnes and Heatcliff and many more.
The charismatic red-headed's energy is always present on the decks and many parties would not be the same without her incredible tunes.
Taking guests on a mesmerising musical journey, Djane Riva ensures to provide a selection of explosive beats that will have your party pumping all night long.