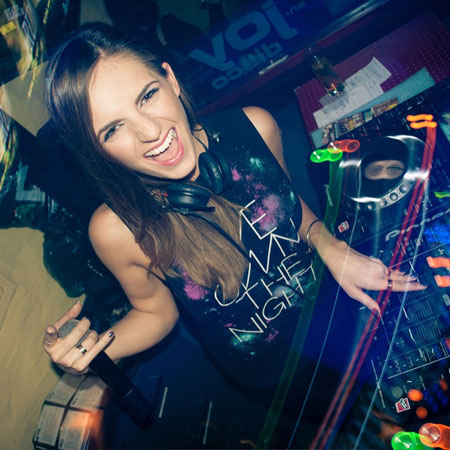 DJane Tanja
Well-established Djane who plays house, progressive & electro house
Has travelled all over the world sharing her love of music with audiences
An extroverted, extremely energetic & likeable DJane
Voted as one of the Top 10 best DJanes from Germany, Austria & Switzerland
Based in Vienna, Austria & available to perform at events worldwide
After discovering her love for music at a very early age, our Austrian Djane Tanja began playing the violin aged six and subsequently, also had her first singing lesson. After performing on stage confront of an audience, she soon realised that music was her calling and became more and more attracted by electronic music.
Today, she is a well established Djane who plays house, progressive and electro house tunes at venues all over Austria and Europe. Accompanied by sexy tech house beats, she regularly makes the crowds go wild and ensures that the party stays pumping all night long!
In huge demand, Tanja has travelled all over the world sharing her love of music with audiences at a wide range of events, including festivals, parties, product launches and concerts. In 2012 she was voted as one of the Top 10 of the best DJanes from Germany, Austria and Switzerland.
With an extroverted and likeable character, this fiery Austrian is a bundle of energy when she is performing, taking house music to its highest level, she ensures that every event is a huge success!