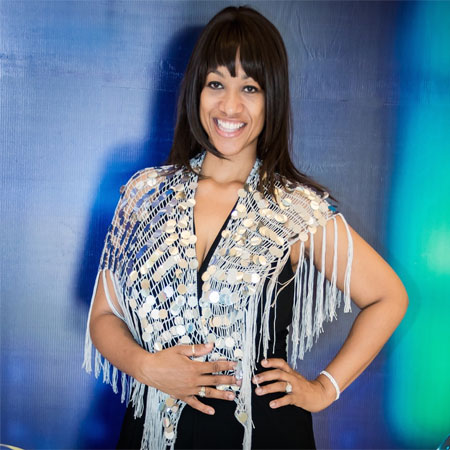 Dubai Female Vocalist Melanie
Passionate, soulful voice will WOW audiences
Over 15 years of experience working in the music industry
Performed in high-end venues in Tokyo, Las Vegas, Dubai…
Perfect for intimate events and special occasions and large-scale functions
Based in Dubai and available to perform at events worldwide
This talented female soul singer has been performing and singing to audiences around the world for over 15 years. Classically trained at the University of Toledo, Ohio, she landed her first independent record deal shortly after graduating, which lead to international exposure and a global tour.
Since then has produced several albums, been involved in studio work, voice-overs and countless live performance at prestigious venues. She has performed with Mannie Kellough & the Jazz All Stars aboard the Celebrity Silhouette; at the famous Sax and Art Jazz Club, the home of Vietnam's saxophone living legend Tran Manh Tuan; and the Novotel Al Barsha, Carvin Cajun Restaurant in Dubai.
Her powerful, soulful voice and charismatic stage presence create an atmosphere of class and sophistication at any event. Her rich performances and vast repertoire featuring a wide range of genres from Jazz to Gospel to the Top 40, all performed in her own unique style, will impress audiences of all ages and musical tastes, and leave them wanting more. A versatile performer, this soloist can also perform as part of a soul band for larger events.
Experienced and professional, her intoxicating performances will add the WOW factor to your event.
Book this scintillating act to take your event to the next level, get in contact touch with our specialist team who will talk you through the booking process.
Funny Valentine
All of me
Summertime
Autumn Leaves
Misty
Good Morning Heartache
Fly me to the moon
Ain't Nobody's Bizness
All by Myself
I Love Paris
Route 66
Bye Bye Blackbird
At Last
Our Love is Here to Stay
Nature Boy
What a Difference a Day Makes
Sometimes I'm Happy
Don't get around much anymore
Take the A Train
Boy from Ipanema
Deed I do
Moondance
They can't take that away from me
World on the String
Gospel
The Lord's Prayer
O Happy Day
Precious Lord
Saints Go Marching
Blues
Stormy Monday
In the Evening
Lost & Looking
Wang Dang Doodle
God Bless the Child
Dr. Feel Good
Your Husband's Cheating on Us
You Can Have My Husband
Fine & Mellow
Blue & Sentimental
Country
Crazy
Walking in the Midnight
Rock
Hit Me With Your Best Shot
Simply The Best
Tutti Frutti
Jazz
Neither one of Us
Feel like Making Love
Let's Stay Together
Saving all my Love
Always
Without You
Tonight I Celebrate
Heard It Through The Grapevine
Fool in Love
Over the Rainbow
September
Superstar
The Way we Were
Inseparable
Get Here
Sweet Love
Is it a Crime
Endless Love
Got to use My Imagination
Celebration
Loving You
Top 40
Last Dance
Proud Mary
Good Times
Upside Down
Car Wash
You are so beautiful
Stand By Me
Change the World
Respect
My Heart Will Go On
My Guy
Chain of Fools
Sweet Dreams
Baby I Love You
If we Hold on Together
Unchained Melody
Only You
Boogie Oogie
Take You There
Superstition
Don't know why
Christmas
Jingle Bells
White Christmas
Silent Night
Chestnuts Roasting
R&B
Conrad Brunch
Denmark Jazz Festival
JBR Sheraton New Year's Celebration
Special Event at Music Hall on the Palm
Vocalist-Sax n' Art Jazz Club-Home of Vietnam's Saxophone Living Legend Tran Manh Tuan-Ho Chi Minh City Vietnam
Meydan Hotel World Cup
Tre Restaurant in the Radisson Royale
Food Festivals in Al Ain Abu Dhabi & Dubai
Novotel Al Barsha Craving Cajun Restaurant