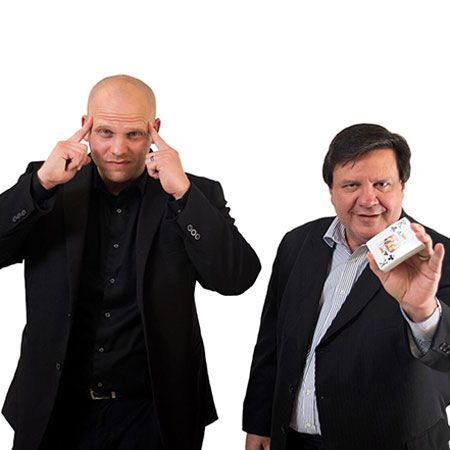 Duo Mentalist Magic Act
The Two Mentalists are dedicated to teaching the art of performance magic, it's history and it's evolution as an art form
An extremely dynamic magic show that showcases not one by two top class magicians
Our duo of close up magicians can also perform their entire show in Spanish and Portuguese
With strong audience participation, these magicians will astound guests of all ages
Based in Idaho, America and available for worldwide bookings
Duo Mentalist Magic Act PHOTOS
Book our Two Mentalists for superb interactive entertainment at your next event. Guaranteed to astound even the most skeptical of audience members, this duo is fantastic for adding an extra dynamic to every occasion. 
Offering a full 90-minute theatrical show that includes close up magic, mentalism, a Coney Island sideshow style magic act and much more. This show is extremely popular and provides a well-rounded routine that features a range of different magic tricks.
In addition to their theatrical 90 minute show our magicians offer an all card magic act that is performed at a table surrounded by audience members, perfect for gala dinners, wedding receptions,  private parties and any event that desires high end mix and mingle entertainment. Not only can this card trick mix and mingle act be performed in English but our magician can also speak in Spanish and Portuguese, breaking language barriers and creating a multilingual performance that is a hit with big audiences. 
Offering a tailored performance that combines over 1,000 effects of close up magic and mentalism our magicians can suit any request from their clients. Providing a family-friendly performance that is infused with comedy and audience participation, our magicians are perfect for all occasions. 
Making every audience member feel as if they are part of the act our illusionists provide a lasting and unique experience that will leave every person wondering how they did it. 
To book our dynamic mentalists or for more information, contact our Entertainment Specialists today.
Billman's Steakhouse and Event Center
Madison Women's Clinic.
Siegel Entertainment
Vista Landscape Design and Engineering Intl
I.E. Productions
Royal Crown Construction
The American Magic Guild
" As a skeptic of magic shows I am the last person you'd expect to see at this show. I went to the show, though, and would go again anytime. The showmanship was incredible and they put on a great family appropriate show full of amazing tricks without relying on smoke and lights. I still don't know how they do it all! "

David Mecham
" I first saw this act when they were hired for a private party by my wife. We were so impressed that we invited them to perform for our company. My employees spent three days talking about their show! I've seen them live around Idaho and Utah in various settings. They are funny, clever, great showmen and their right in your face magic exceeds all expectations. "

Ruben Corona – Royal Crown Construction
" Having been a TV producer for over 30 years, I've seen many magic acts and was never truly impressed, that is until I saw this duo act. Together they are a force of nature that will blow your mind. The most amazing thing is that I've seen them perform multiple times in different cities, including in other languages, and their show has been better every time and their repertoire must be huge, because I've never seen them do the same thing twice. Amazing! "

J. Bustamante
" We loved the show. It is so well done and also makes you feel like you are with a bunch of friends. The performers were obviously professionals and were amazing. I love how the magicians interact with everyone and make you feel like you are part of the fun. I would recommend this to anyone of any age. "

Brenda Baumgartner – TV Anchor/Author
IDEA ARTICLES RELATED TO Duo Mentalist Magic Act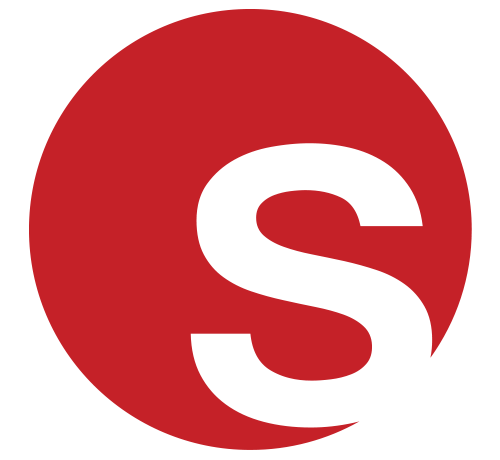 8 Questions to Ask When Hiring A Magician Answered By 3 Magicians
8 Questions to Ask When Hiring A Magician Answered By 3 Magicians
Juliana Rodriguez
|
11/07/2017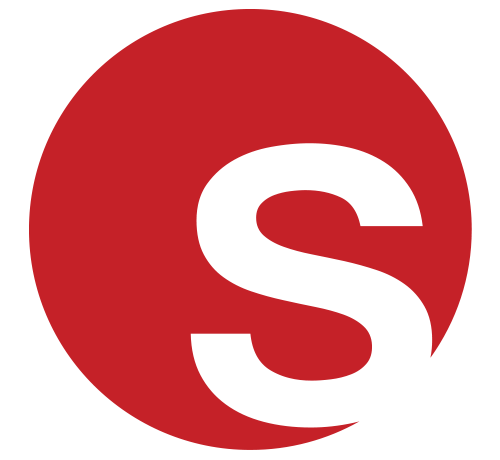 Exclusive Q&A with our fantastic Holland based street theatre company
Exclusive Q&A with our fantastic Holland based street theatre company
Grace Henley
|
02/02/2016