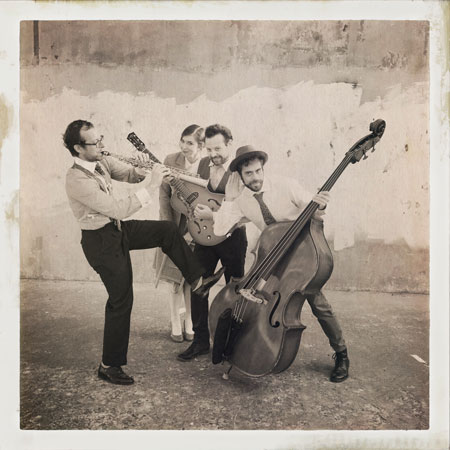 Early 20th Century Jazz Band
Fantastic jazz band plays 20th Century music, swing music and jazz music to liven up your event
Can be performed as a duo, quartet, quintet or up to 10 musicians for the ultimate jazz experience
Performs swing dances as well as playing feel good jazz music so your guests can dance the night away
Able to transition from swing to incidental music right through to gutbucket blues and traditional jazz
Based in New york and available for worldwide bookings
Early 20th Century Jazz Band PHOTOS
Our Early 20th Century Jazz Band perform feel good swing music, jazz music and gutbucket blues, providing the ultimate event entertainment that will guarantee to get your guests hips moving. This 1920s band is a phenomenal jazz band that plays 20th Century music from the 1920s, 30s, 40s and 50s. 
A highly versatile group, our jazz band is fronted by our extremely talented female vocalist who can transport you to a completely different era simply by closing your eyes and listening to her silky jazz voice. Not only does our singer give your guests the feeling of being in a different decade but our astounding jazz band showcase their highly trained music skills through intricate instrumentals and solos, giving your guests an even bigger reason to dance the night away.
The band offer a variety of different line up options to suit the size of your event with a duo act of our female vocalist singing the lead and playing a banjo with our talented bass saxophonist creating a very old time sound that audiences adore. 
Additionally, the band can perform as a quartet and quintet that features our female singer on vocals and banjo, a musician on a horn instrument, either a saxophone, clarinet, trumpet or trombone and an upright bass guitarist and pianist. For a five-piece band, drums are added to fill the sound and really get the audiences dancing.
Depending on the size of your event our fantastic jazz band can have as many as 10 extremely talented musicians adding additional horns and rhythm section players for the ultimate swing, jazz and blues experience. As well as playing swing music the band perform swing dances to really get your guests in the mood, creating a fun and exciting atmosphere.
This band is perfect for after dinner entertainment, private parties, corporate events and anything in between. Our band will add a new dimension to your event, especially if it is early 20th Century themed!
To book this swinging jazz band or for more information contact our Entertainment Specialists.
A Little Bird Told Me 1 - Unknown Composer
After You've Gone 2 - Henry Creamer
After You've Gone Verse 1 - Unknown Composer
Ain't Misbehavin' 1 - Fats Waller
All God's Chillun Got Rhythm 2 - Kahn-Kaper
All Of Me - Gerald Marks
Am I Blue? 2 - Harry Akst
At Last - Harry Warren
Auld Lang Syne - Unknown Composer
Autumn Leaves - Joseph Kosma
Avalon 3 - Jolson-Sylva-Rose
Baby Wont You Please Come Home 4 - Unknown Composer
Bali Hai - Unknown Composer
Basin Street Blues 2 - Spencer Williams
Bechet's Fantasy - Sidney Bechet
Bei Mir Bist Du Schön 2 - Shalom Secunda
Big Butter And Egg Man 1 - Unknown Composer
Bill Bailey 1 - Traditional
Black Coffee 1 - Burke-Webster
Blue And Sentimental 1 - Livingstone-David-Basie
Blue Skies 1 - Irving Berlin
Body And Soul - Johnny Green
Born To Be Blue 1 - Wells-Torme
Bourbon Street Parade 1 - Paul Barbarin
But Not For Me 1 - George Gershwin
Bye Bye Blues - Hamm-Bennett-Lown-Gray
A Little Bird  - Unknown Composer
Chant In The Night - Sidney Bechet
Coffee Grindin Blues - Lucille Bogan
Comes Love - Lew Brown-Stept-Tobias
Coney Island Washboard - Unknown Composer
Confessin' (That I Love You) 1 - Daugherty-Neiberg-Reynolds
Cou Cou - Unknown Composer
Crazy - Willie Nelson
Dear Old Southland 1 - Unknown Composer
Did I Remember? - Unknown Composer
Dinah 1 - Harry Akst
Dream A Little Dream Of Me 2 - Schwendt-Andre-Kahn
East Saint Lois Toodle-oo - Duke
Easy Living - Ralph Rainger
Egyptian Fantasy 1 - Sidney The Man Bechet (1941)
Everybody Loves My Baby 3 - Jack Palmer Spencer Williams
Exactly Like You 1 2 - Jimmy McHugh
Fine And Mellow - Billie Holiday
Georgia On My Mind - Hoagy Carmichael
Get Happy 1 - Harold Arlen
God Bless The Child - Herzog-Holiday
Gold - John Prime
Goody Goody - Unknown Composer
and many more 20th Century songs...
Careless Love 1 - Traditional
Long-e Event Production
The Real Housewives of New York
Tischman Speyer (The Rainbow Room @ Rockefeller Center)
Adam Driver (Arts in the Armed Forces)
NCR Corporation
The Standard Hotel
Joe's Pub @ The Public Theater
" This band bring a sense of whimsy and musical sophistication to any festive or social occasion. Their timeless sound and style are a complimentary addition to their environment, with or without a stage on which to perform. They are reasonable with their rates and bring a positive energy that feels as though they are as invested in an event as the hosts. I look forward to collaborating with the band as often as possible! "

Eamon Rockey - General Manager, Betony NYC
" The perfect band to set the tone for any event - from polished fundraisers to swank dinner affairs, they consistently bring ambiance, a mellow vibe and a smooth sound to the evening. I've worked with them for at least five events and I've been thrilled with their music time and time again. Can't wait to collaborate with them again soon! "

Moira Sedgwick - Senior Manager, Share Our Strength
" This band is one of those rare and magical groups that sets the room alight with warmth, joy, and the best kind of nostalgia. They were especially wonderful in working with us as a small non-profit organisation, and made our event truly memorable. "

Dani Prados - Producer, Poetry Society of America
" This band is the real deal. They live, breathe and embrace the style of early American Jazz with passion and purpose.They truly listen to our needs and deliver beyond our expectations from logistic to performance. "

Dean Vali -President, Bounce Music and Entertainment
IDEA ARTICLES RELATED TO Early 20th Century Jazz Band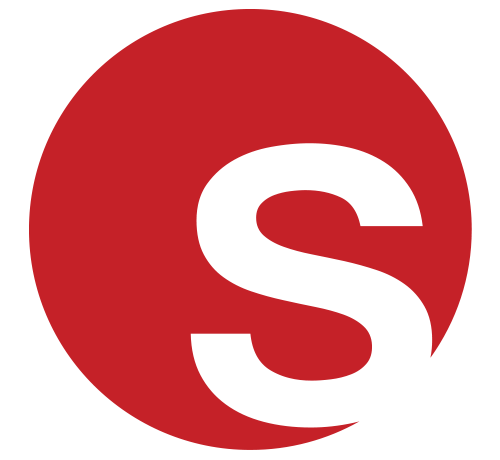 Our Most Popular Event Themes from 2018 and What to Expect for 2019
Our Most Popular Event Themes from 2018 and What to Expect for 2019
Juliana Rodriguez
|
19/10/2018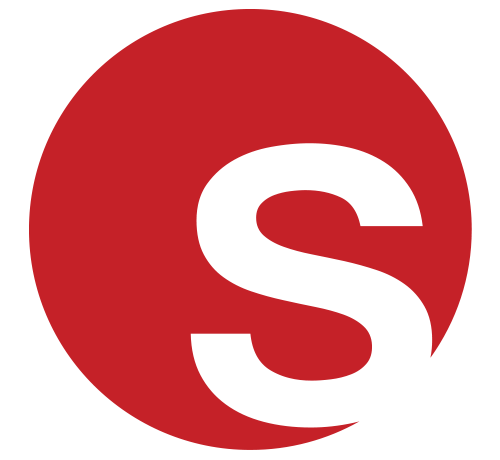 Sensational Entertainment For Your 1920s Gatsby Themed Event
Sensational Entertainment For Your 1920s Gatsby Themed Event
Grace Henley
|
09/03/2016