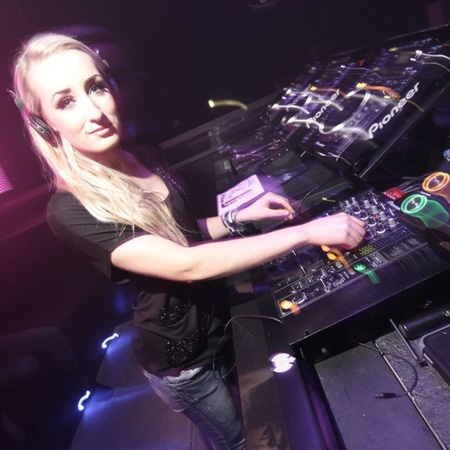 Female DJ Stephanie
Talented and beautiful female DJ based in London
Crowned a Hed Kandi resident after winning a nationwide competition
Competent in all music styles, she can meet the demands of any dance floor
Popular with nightclubs, corporate events, celebrity parties, launches...
Available to perform at events worldwide
Female DJ Stephanie PHOTOS
Back in the spring of 2009 Hed Kandi launched a competition to find a brand new resident. Stephanie caught the ear of Hed Kandi's manager who saw her potential for the brand. Stephanie was crowned a Hed Kandi resident and has played some of the biggest clubs in Europe.
It was her style personality and relentless enthusiasm that led to Stephanie being awarded the covetable position. Starting out as early as 14, Stephanie's long tern love of mixing house music is evident when she plays.
Her technical prowess on the decks is seamless and the energy that she projects behind the turntables makes her perfect for Hed Kandi as she performs as well as plays for the crowd. Opting for an electro house sound Stephanie's record bag can meet the demands of dance floors world wide as she is competent in all styles of music.
Stephanie has always been passionate about music with influences including Daft Punk, Underworld, Armand Van Helden, Deep Dish, Eric Morillo, Stevie Wonder, Eric Prydz and Joey Negro.
Talented and beautiful she garnered her first residency at the age of 18 and has been playing clubs in London and round the world ever since. She loves to get involved with the crowd often leaving the decks of join the dance floor between tunes.
To find out more contact our team of Entertainment Specialists.