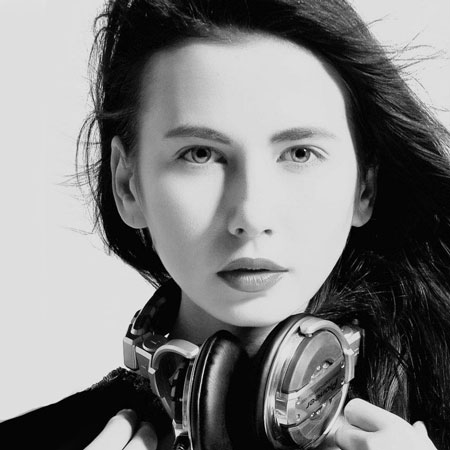 Female House & EDM DJ France
Stunning and talented female electronic music DJ
Glamorous, sophisticated DJ guaranteed to impress the crowd
Previous clients include Radisson, Audi, Mercedes, Hennessy, Chanel and Toyota
Playlist ranges from house music to EDM
Based in France and available internationally
Female House & EDM DJ France PHOTOS
Looking for an eye catching female DJ to entertain your guests and to fill the dance floor until the early hours of the morning? Look no further as our fantastic  is ready to captivate a crowd and have them dancing in no time at all. The perfect event entertainment for many events, our wonderful live DJ has a fully customisable set to suit your needs.
This stunning female DJ spends time as model when she is not behind the decks and this is very apparent in her visual appearance. She will always attend events dressed too impress or dressed appropriately to suit the event or event theme as you can clearly see in her photos above. Her live DJ performance is a positively charged and high energy experience missing house, funky house, tech house, future house and anything in between.  The extremely well experienced and talented house and EDM DJ knows her crowd and will adjust her setlist accordingly to ensure everyone is having a good time.
Our house and EDM DJ offers a fully customisable performance especially for your event. With a huge back catalogue of music, she will help you chose the songs that are right for your event and make sure your guests have a fantastic evening. Having been the live DJ for some huge brands, our excellent female DJ really knows the score. Bringing her model good looks to your event she is always guaranteed to be equally well matched in her attire. 
The Russian-born female DJ is now based in France but spent several years as a live DJ in Shangai where she regularly performed in local Chinese nightclubs and international venues. She has been involved in events with Tag Heuer, Sheraton, Radisson, Audi, Mercedes, Hennessy, Heineken, Toyota, Peacebird and been a guests DJ for the likes of Chanel, Panasonic and Shanghai Tang. She can now be found regularly at Zouk Velvet Underground and Canvas.
To book your event entertainment with out amazing female DJ, contact us today.
Heineken
Mercedes
Peacebird
Shanghai Tang.
Tag Heuer
Zouk Velvet Underground
Audi
Hennessy
Panasonic
Radisson
Sheraton Radisson
Toyota
Chanel